EXPERIENCE PARADISE PARK FUN LIFESTYLE
ANIMATION PARADISE PARK FUN LIFESTYLE
Discover our entertainment program and our facilities and services
The main goal of Paradise Park Fun Lifestyle Hotel is that you can enjoy the most during your stay with us. Our goal will be fulfilled if we get you to wear a permanent smile, live unforgettable experiences, get excited and laugh out loud.
For this we have our team of smile makers, an animation team, full of energy and vitality that will not let you go without you living moments full of FUN.
We have a Miniclub, Children's area and a program of activities with day time and evening entertainment.
FACILITIES AND ACTIVITIES PROGRAM
We want children and parents to enjoy their holidays to the fullest. For this we have a varied animation program by the hand of our great animation team. Our team will be in charge of providing you with all the fun you can imagine so that you can live a unique and memorable experience.
We have a day time entertainment program for children and adults, with activities such as darts, table tennis, aquagym, etc. (inflatables only in summer, Halloween, Christmas and Easter).
We also offer evening entertainment, such as a mini-disco for the little ones and some of the best shows on the island in the Strelitzia Lounge every night.
To obtain the weekly program of activities, we advise you to download our App Hello Paradise" and you will not miss anything.
Buddies is the ideal space for teenagers. An intimate place, where they can carry out appropriate activities designed for their age.
It is distributed in an outdoor area (surrounded by grass and a game area), and another interior area where you can enjoy musical sessions, monitors with game machines, and a projection room. A space adapted for them, which will not leave them indifferent.
Our miniclub offers a varied program of activities for children through out the day.
Outside: musical games, water balloons, treasure hunts.
Indoors: movies, games, workshops and crafts.
To participate, children must be between 4 and 12 years old. Children under 4 years of age can participate, but have to be supervised at all times by an adult of the family.
The miniclub hours are every day from 11am to 1pm and from 2pm to 4pm.
"Be part of Amigos In Paradise and you will have discounts and exclusive benefits if you book directly on the Official Website. What are you waiting for?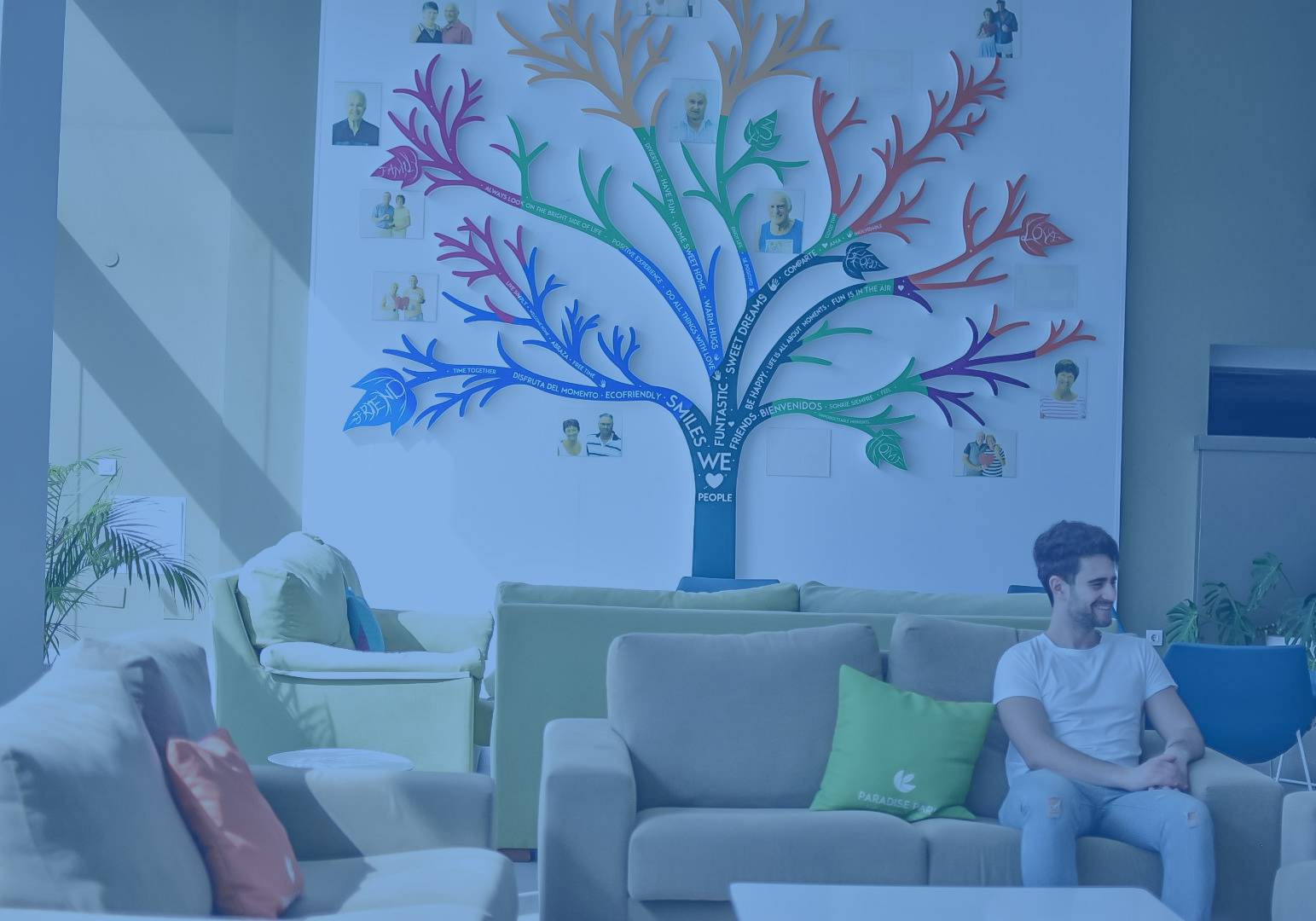 Subscribe to our newsletter
Subscribe to our newsletter