If you are going to stay with us and you have an important day to celebrate, or you just want to make your stay more magical and memorable, our packages are ideal for you! Surprise your partner, family or friends by giving them a different experience.
Diamond Pack
Our Diamond pack includes 1 bottle of Freixenet, a box of 3 macarons and a tray containing 1 mini sweet glass, 2 fantasy marshmallows and 2 petit fours. It is the perfect pack to have a premium experience during your vacation.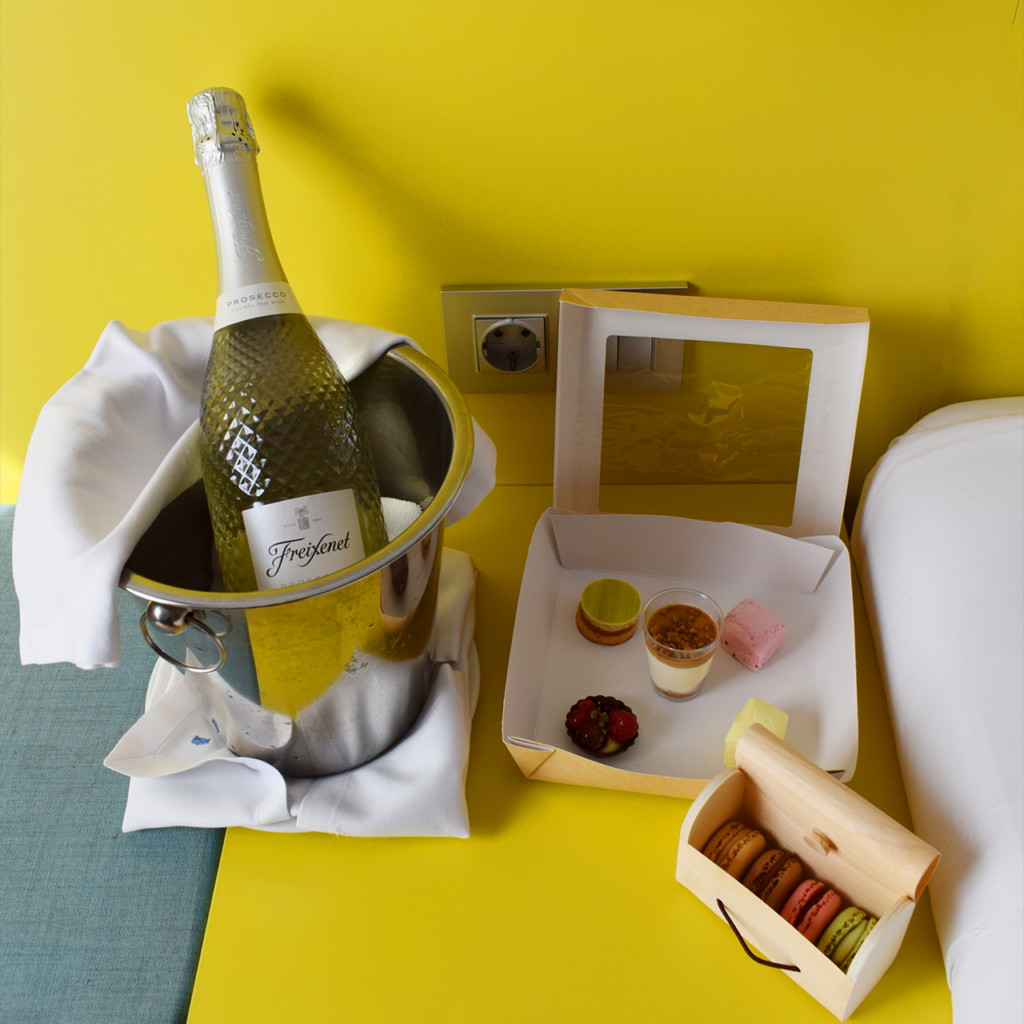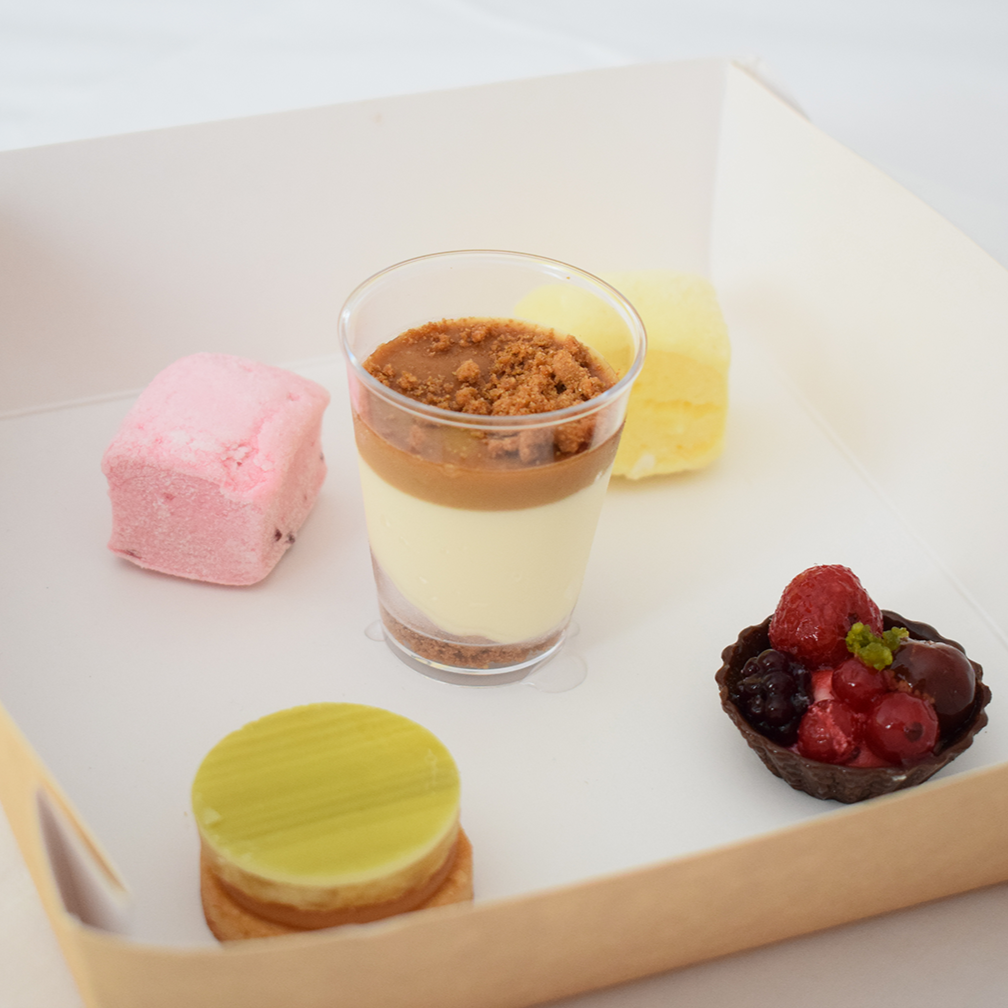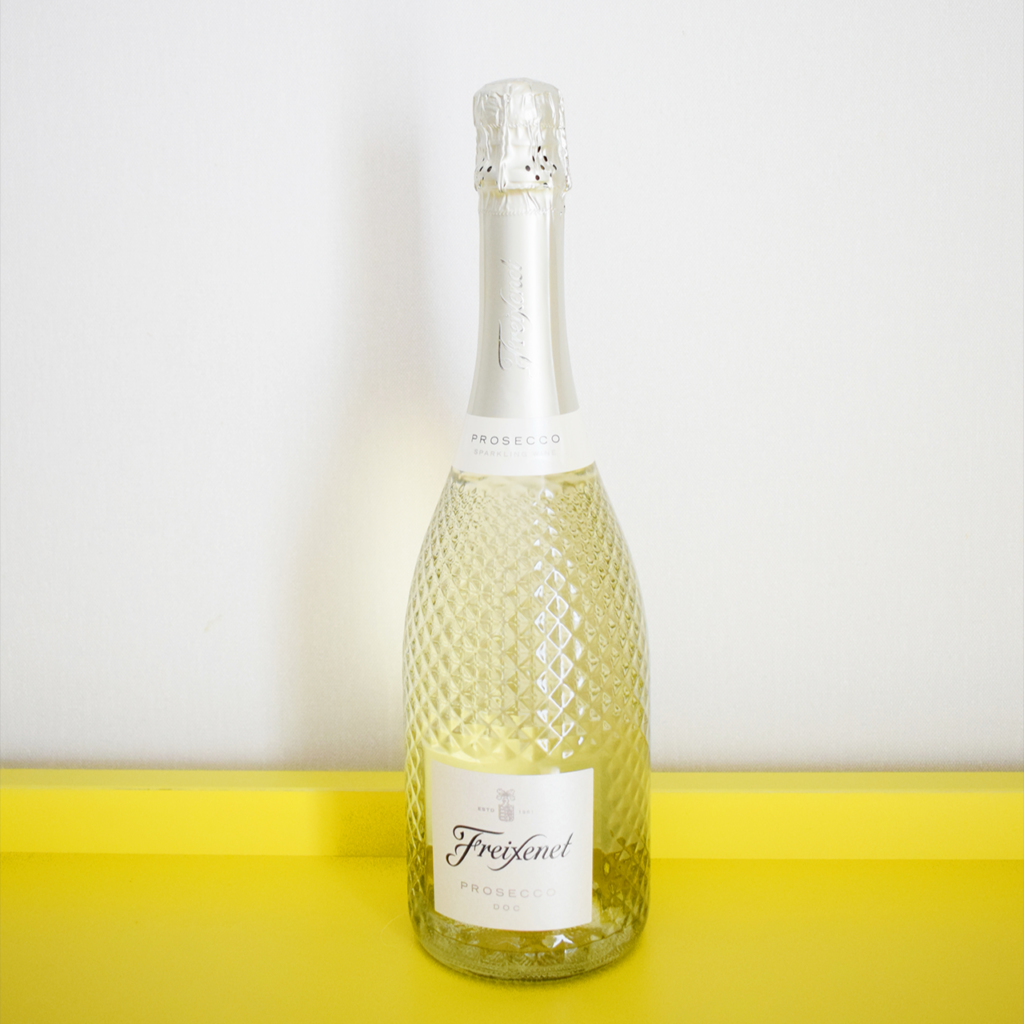 Ruby special pack
This special romantic pack for two includes a Ruby treatment at our spa for two (each can choose between a manicure, pedicure, a full body massage or a facial); as well as a bottle of cava to enjoy in the spa, some chocolates, and an orange juice for each one. This pack also includes 1 bottle of special cava to enjoy in the room and a box of 3 macarons.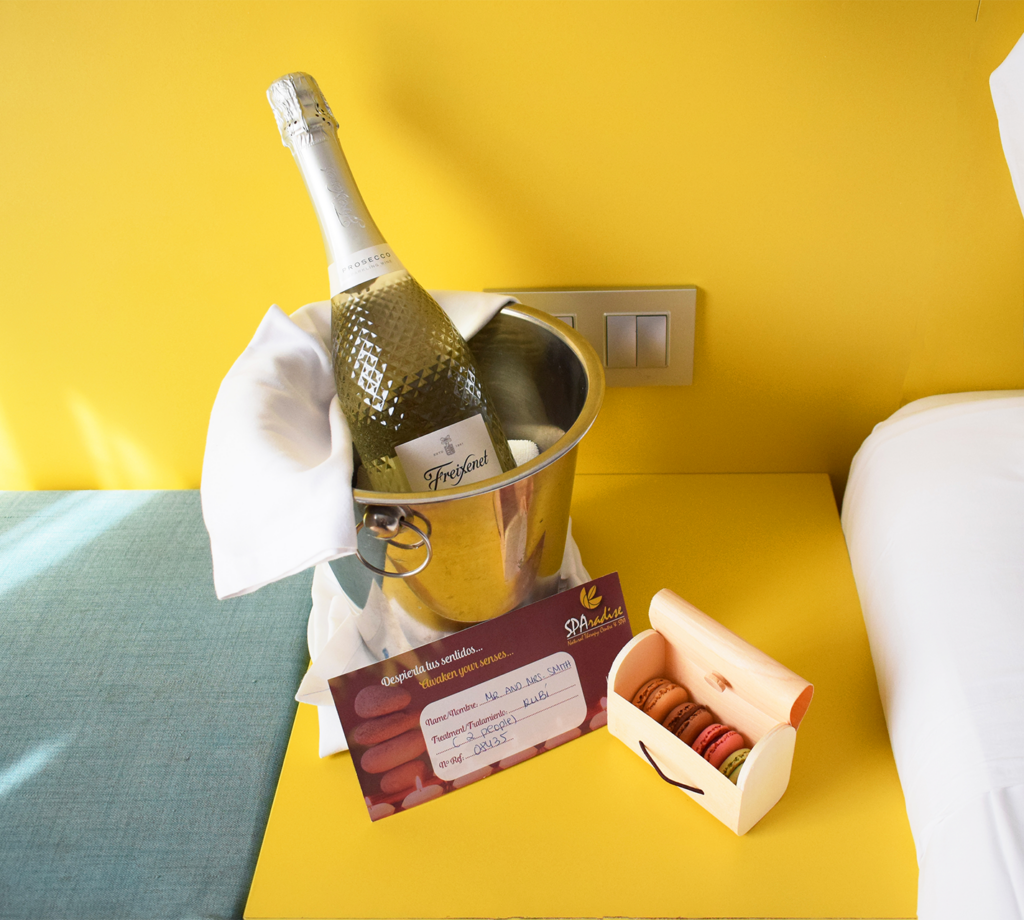 Rosé Pack
This pack includes 1 bottle of Freixenet Rosé and a box of 7 macarons to enjoy in your room with the person you want.



Fall in love Pack
Room decoration with heart confetti, heart-shaped balloons, a bottle of Freixenet Rosé champagne and two candy hearts or two candy roses.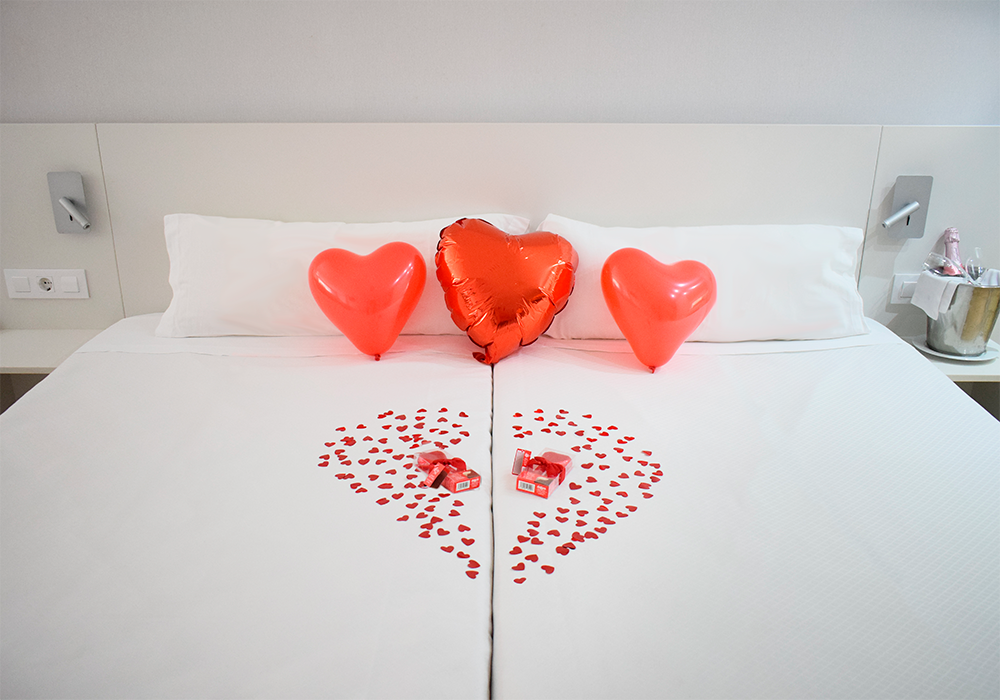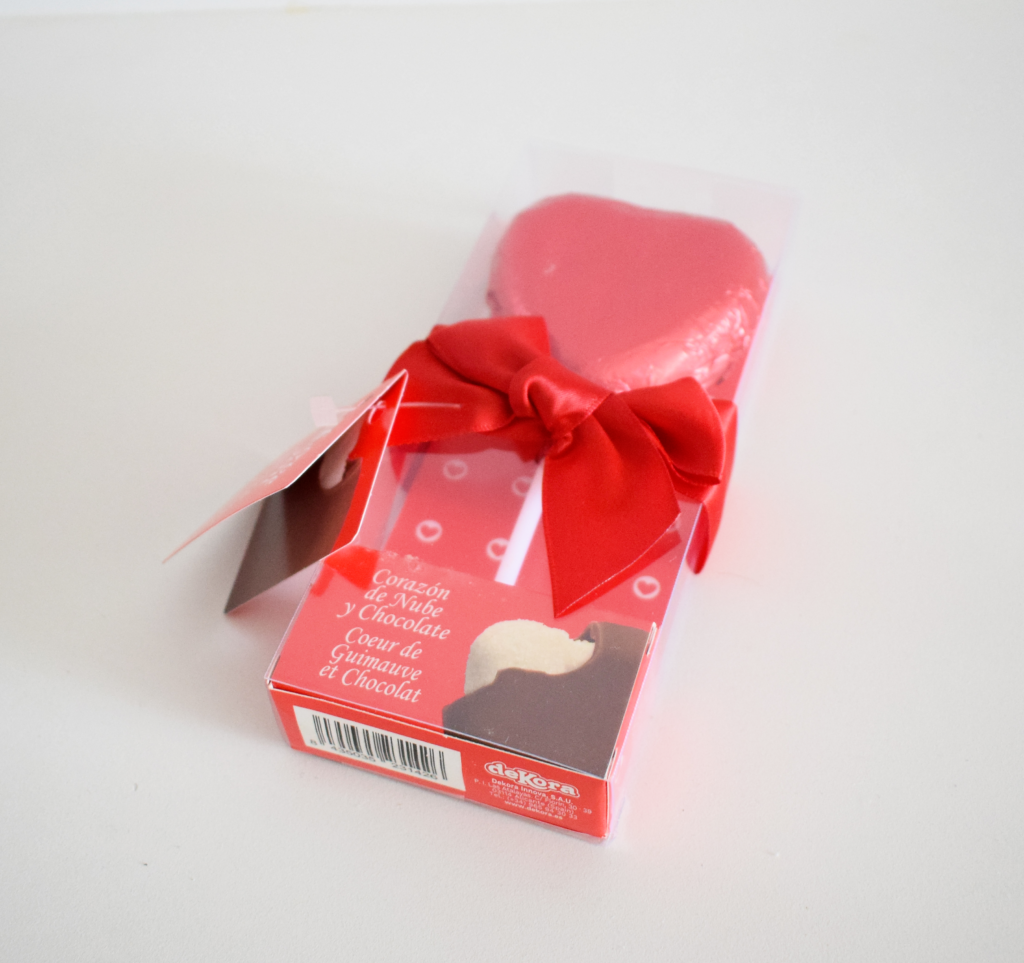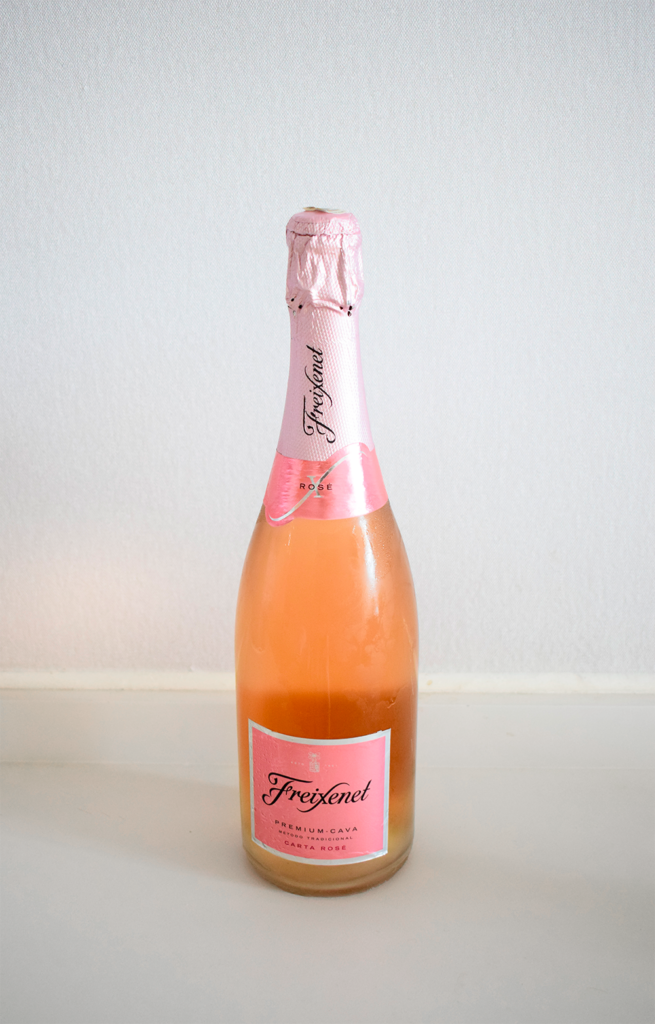 *Please remember that to book any of these packs you must contact Amigos in Paradise (amigosinparadise@hotelparadisepark.com) at least 48 hours in advance.