We are starting the month with some exciting news!
We now have available different packs to celebrate your anniversary and your birthday at our hotel.
Anniversary Pack
If you want to celebrate your anniversary at our hotel, now you can hire the Anniversary Pack. It includes room decoration with heart confetti, champagne, heart-shaped balloons and heart-shaped chocolates. This is ideal for celebrating such a special occasion with your partner.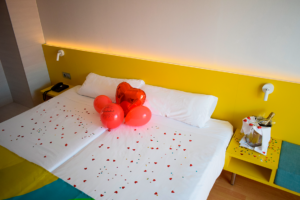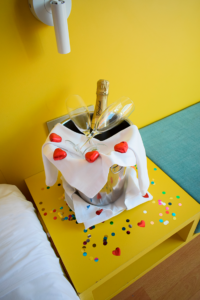 Birthday Pack
Likewise, we also have a Birthday Pack. This pack includes cone of sweets, 2 beers or 2 juices, birthday confetti, colored balloons and banners in the room. If you are thinking about surprising someone for their birthday, this is a great gift. You can also hire this service if it is your birthday and you want to celebrate it in our hotel.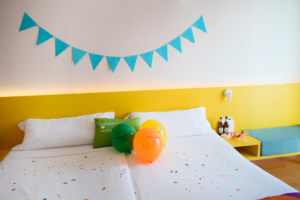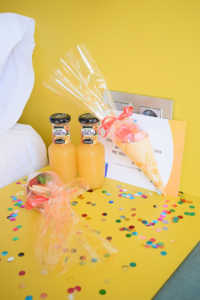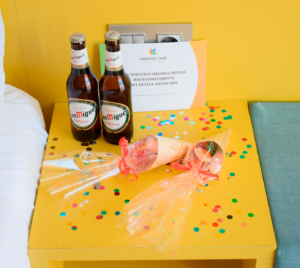 Birthday cakes
Another service we offer includes birthday cakes that are served at our restaurant. We have two different options available. The first one includes a birthday cake and candles, whereas the second option includes a birthday cake with 'Happy Birthday' and your name, and candles.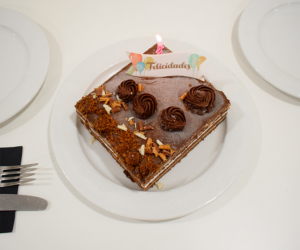 Birthdays in our Mini Club
Lastly, children can now celebrate their birthday in our Mini Club. We offer two options for this. Option 1 includes a Cartoon character cake, candles, colored plates, cups and napkins, and balloons.
Option 2 consists of an animated character cake with the child's name and 'Happy Birthday', candles, colored plates, cups and napkins, balloons, snacks for children (popcorn, chips, etc.),and sweets.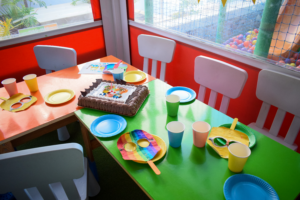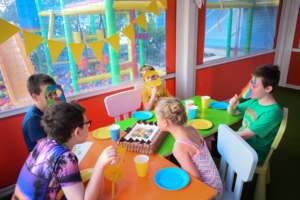 If you are thinking about how to celebrate your birthday or your family and friends birthdays or if you want a special surprise for your anniversary, our new packs are fantastic for these occasions.
*To hire any of these packs you must notify Amigos in Paradise (amigosinparadise@hotelparadisepark.com) 48 hours in advance.