TENERIFE IS AN IDEAL DESTINATION FOR SURF LOVERS, THIS SPORT CAN BE PRACTISED ALL YEAR ROUND ON THE ISLAND
Tenerife is an ideal destination for surf lovers, this sport can be practised all year round on the island. Sea and waves are always in excellent conditions. It also has the added bonus of a fantastic marine ecosystem. So, if you don't feel like taking your surfboard, don't worry, enjoy the wonderful underwater world.
Remember that, at the Paradise Park Hotel, we will try to help you when it comes to renting the necessary equipment and everything we can to help you find the best route to those waves you are looking forward to.
The best beaches for surfing, body boarding and windsurfing in Tenerife
El Callao (Punta Hidalgo): this beach is a challenging and satisfying challenge for surfers. Medium tide and waves of between 2 and 4 metres, characterised by being large, variable and tubular. Many celebrities visit Punta Hidalgo because of its strong waves.
Las Palmeras (Playa de las Américas): just a few minutes from our hotel you can find the best beach for surfing in the south of the island. Waves of a meter and a half, which stand out for their excellent quality all year round. Spectacular scenery in both winter and summer. No matter what the tide is, you can always surf.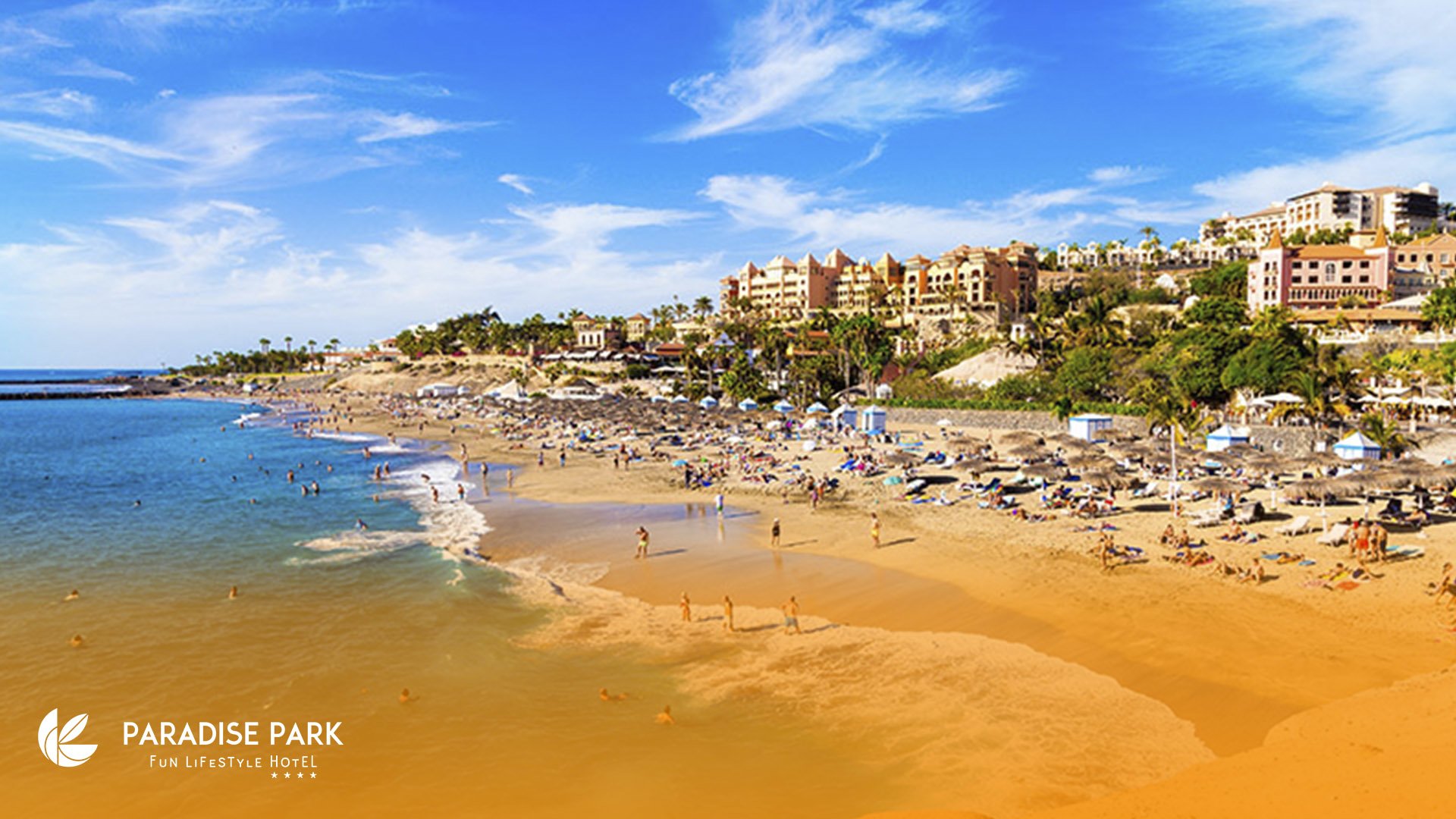 El Médano: if surfing and bodyboarding don't convince you, perhaps El Médano is the place for you. It is the only place in Tenerife with constant wind, a factor that makes it an ideal place for windsurfing and kitesurfing. This beach has even hosted world championships in these modalities.
El Socorro (Los Realejos): located around large cliffs, this black sand beach of volcanic origin is very famous among body boarders. Its 1 or 2 metre waves make it ideal for this modality. It enjoys an ideal climate all year round and has all the necessary facilities for a unique experience. Blue flag.
The trend of the moment: Paddle Surfing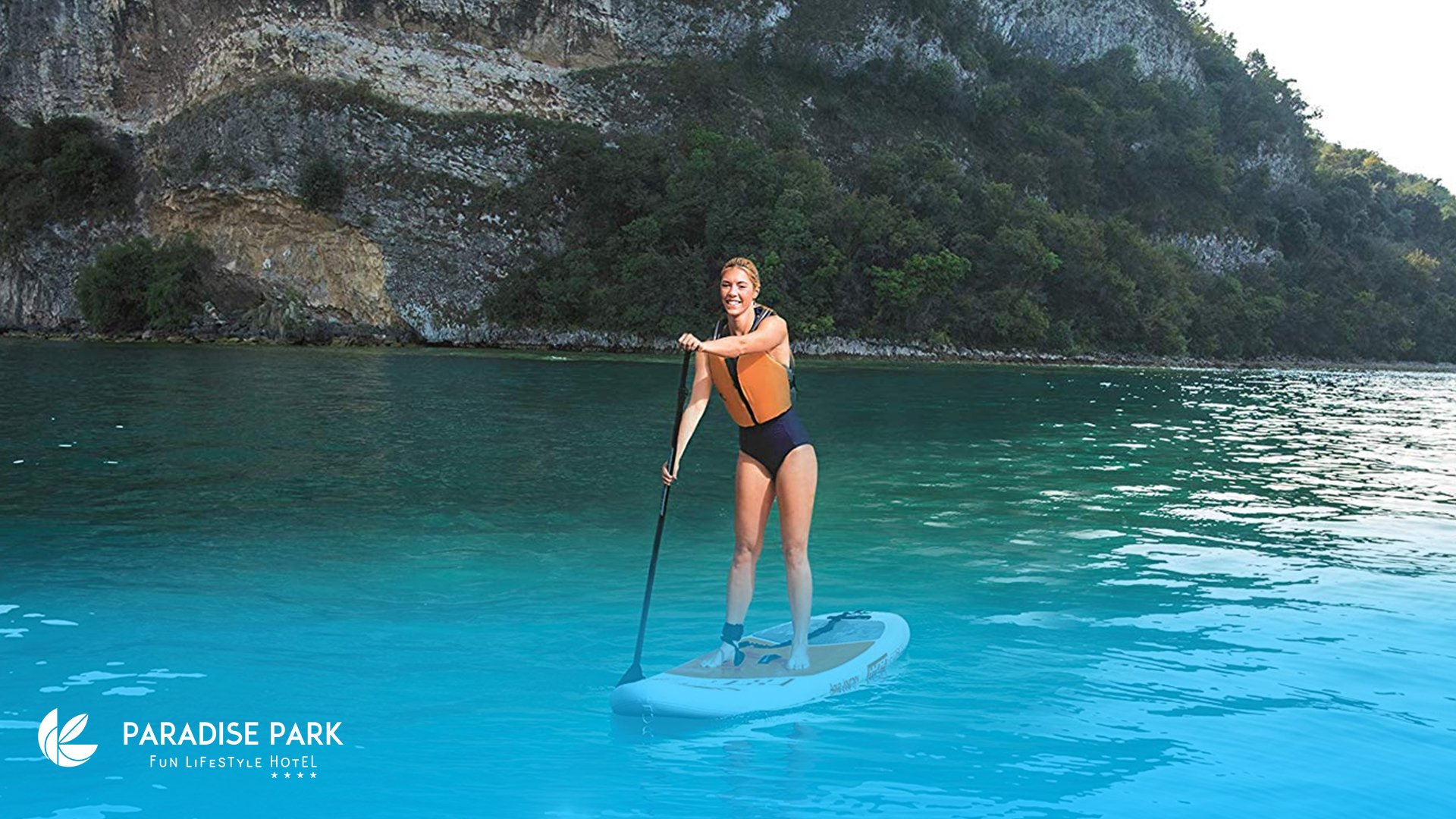 There are many tourists who wish to live an experience related to Paddle Surf in Tenerife, an activity whose fame has increased. It is also a creative and original way of getting to know the island's coastline due to its countless routes. One of them is in Los Cristianos beach itself, where you can enjoy various routes with immense coastal landscapes and hidden sea caves.
In Los Cristianos, there are many places where you can rent your equipment and Hotel Paradise Park can help you with all this! We can also recommend you the best routes and beaches where you can Paddle Surf. Don't wait any longer, enjoy the holiday of your dreams with us in a paradise like Tenerife!