FROM THE PARADISE PARK HOTEL WE WANTED TO MAKE A COMPILATION OF THE BEST BICYCLE ROUTES FOR THOSE WHO LOVE CYCLING. ECO FRIENDLY, FUN AND REWARDING SPORT. WHAT BETTER WAY TO GET TO KNOW THE ISLAND OF TENERIFE THAN THROUGH THIS SPORT.
Canary islands has something special, and Tenerife is no exception. It stands out for its variety of landscapes, where you will find green areas like laurel forests, Teide volcano and a lot of beaches. You can walk to several of these areas, also drive a car or by public transport. But why not try cycling?
An Eco Friendly transport, which does not pollute. In addition, it is healthy. It tones our body, helps burn calories and improves our aerobic capacity. All are advantages in this hobby that can also reduce our level of anxiety and stress. Imagine then if we combine it with natural landscapes like those of Tenerife.
For amateurs who are new to this sport or for those who already have hundreds of kilometers. Here is a list of the best bike routes in Tenerife. Necessary for anyone who wants to experience Tenerife by bicycle.
Before starting with the list, we do not want to leave something important behind. In case I don't have my own bici, where are places to rent bicycles in Tenerife? In Los Cristianos, around the Paradise Park Fun Lifestyle Hotel you have many options. Sports, urban, folding, hybrid bikes, etc. You just have to ask our reception team and we will assist you to rent yours. In addition, our hotel has an area designated to park your bike or, if you prefer, you can have it with you in your room. There are no excuses for not wanting to pedal!
1. From S/C to Las Teresitas by bike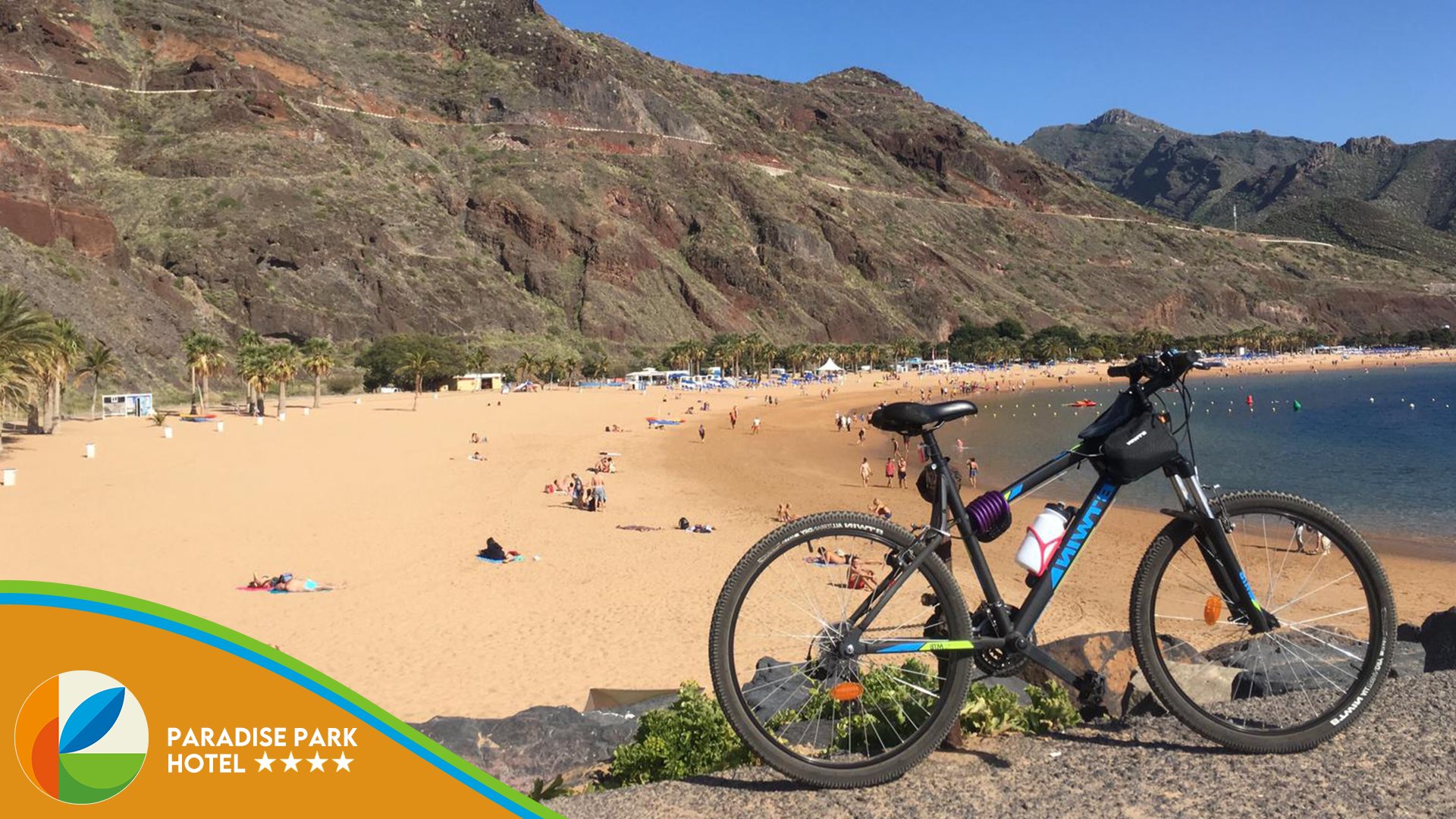 We start the list with a classic. The route that leads from Santa Cruz to Las Teresitas beach. An ideal route for beginners thanks to its little unevenness. On this journey, which is only 10 km long, you will be able to see the best of the provincial capital and, at the end, take a dip in one of the most famous beaches on the entire island. A route that, as an addition, is adapted for cyclists with its corresponding bike lanes. Here are some images.
2. Vilaflor on pedals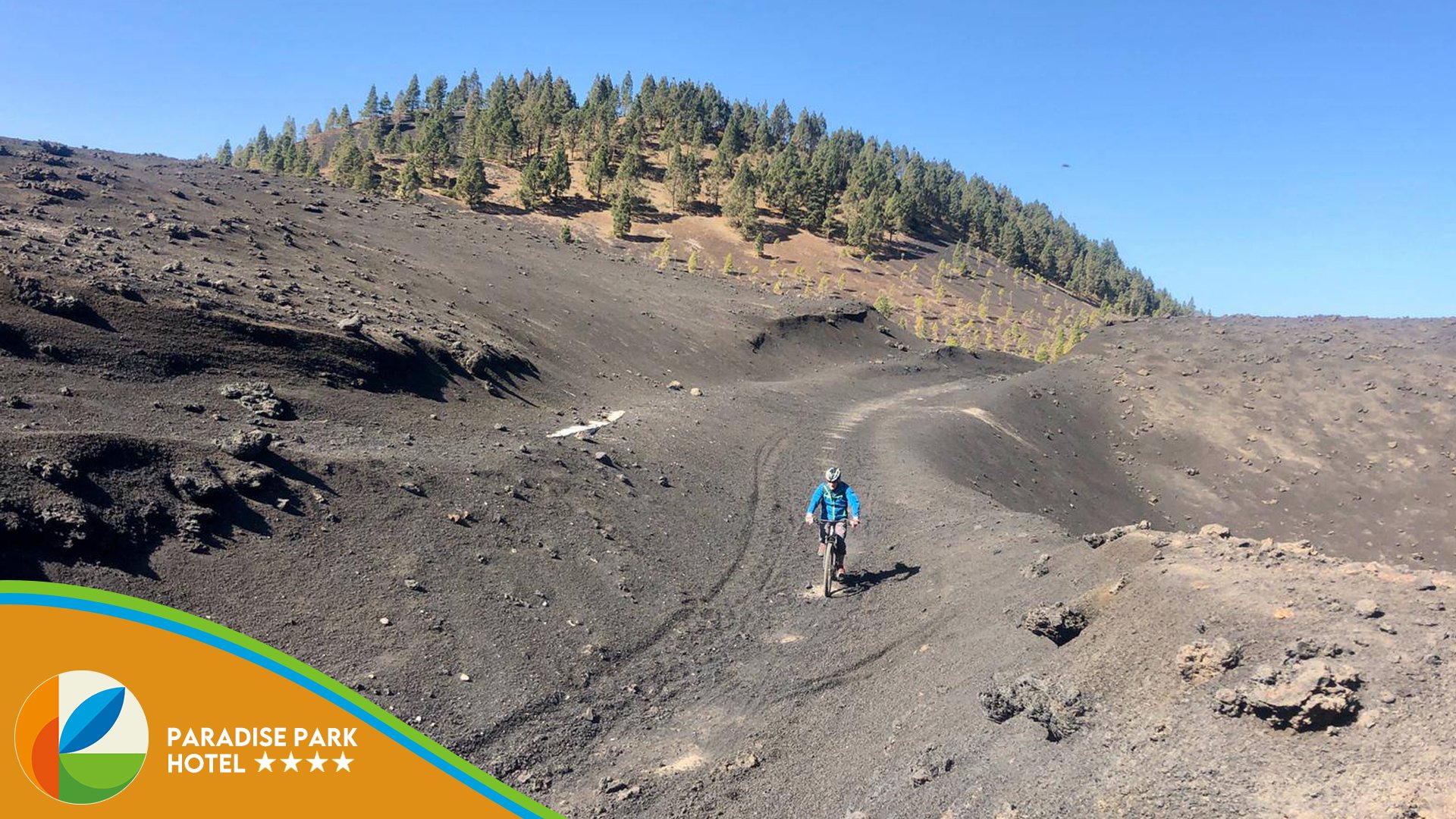 The second route that we recommend is loved by mountain bike lovers, and it is considered one of the best MTB routes in Tenerife. It is one that leaves from Vilaflor, specifically at the Los Castanos bus station. His only requirement is a good physical shape, but he does not shine for his complexity. It is the third most voted tour of the Komoot app.
3. Border the coast of Tenerife South on bike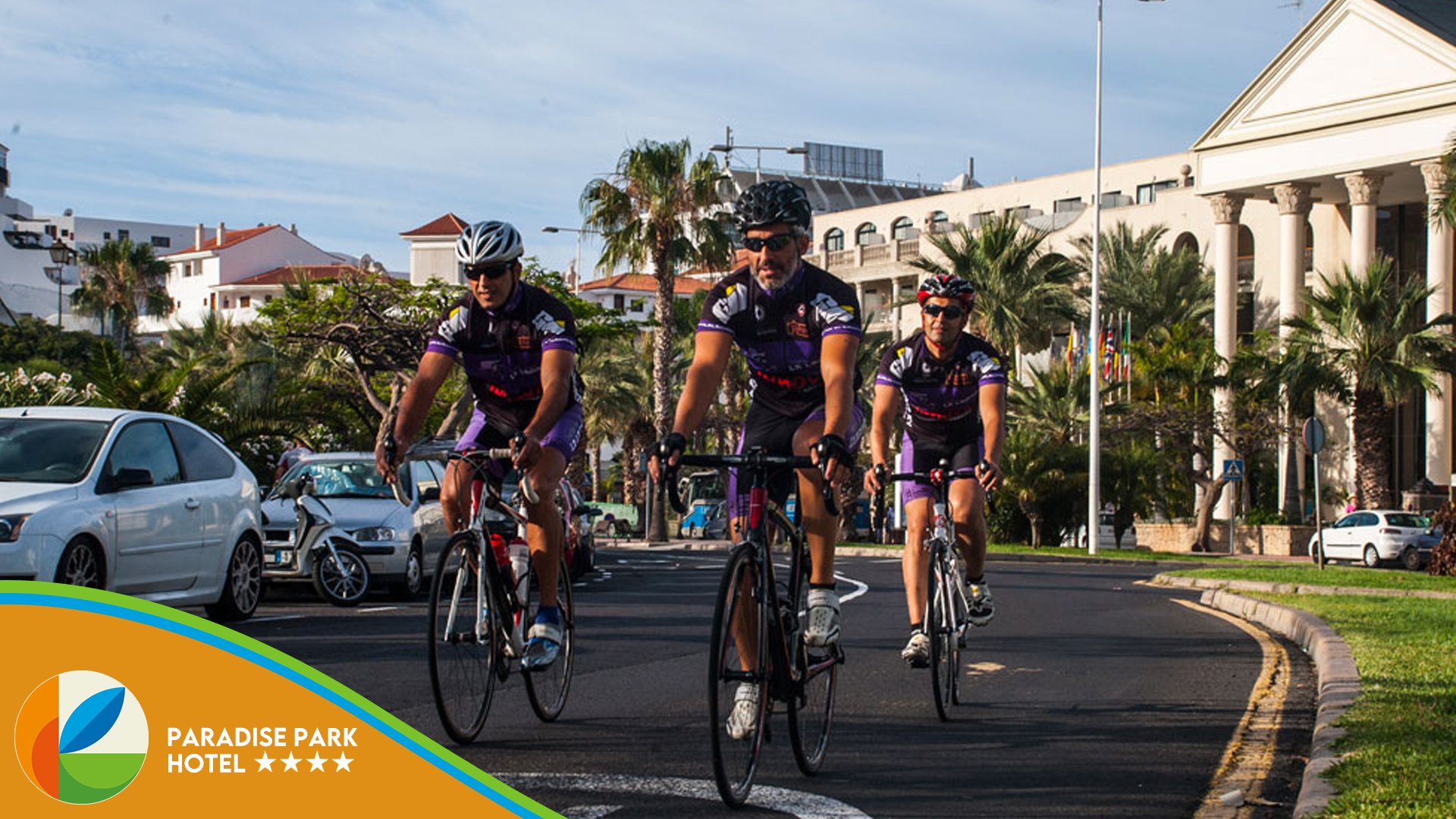 Finally, to end this short list, we share with you a very famous bike route among the islanders. It begins on the coast of Adeje, 10 minutes from our hotel, and stands out for being a circular route. Ideal for cycling amateurs. As a curiosity, during the course of the route you will pass through the town at the highest altitude in Spain, 1,380 meterst.
This is just a small part of everything Tenerife has to offer. For beginners, amateurs or professionals. All kinds of routes. What better than a nature and bike plan on one of the best islands in the Canary Islands. What are you waiting for? Start pedaling now!