THE STELLAR SPECTACLE IS EVEN MORE IMPRESSIVE UNDER ITS SKIES
If we had to choose one place to see the stars, we would definitely choose the Canary Islands.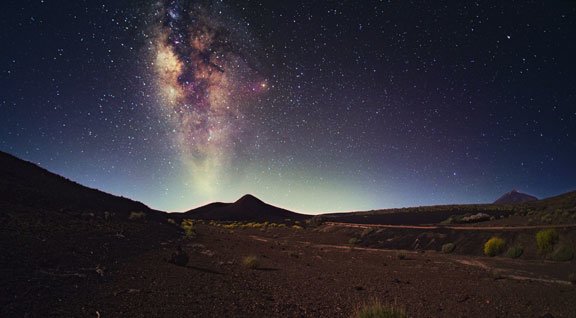 Like a magnifying glass with total transparency, in the Canary Islands you will be able to enjoy the best starry skies you have ever seen.
Cassiopeia, Orion and the Great Bear are just some of the constellations you will see clearly. It is said that in ancient times the stars were observed for orientation. A dark sky, which enhanced the brightness of the stars, guided sailors to find their way home. Nowadays, the stars have become a popular option to be enjoyed, beyond orientation.
Get ready to start discovering the clearest skies in Europe.
Can the skies be protected?
The answer is yes, because such an important treasure is worthy of protection. The sky law, although it sounds very celestial, is a rule that especially controls the night-time light pollution of our skies.
If you want to see skies out of this world, we recommend you visit La Palma, Fuerteventura and Tenerife. These islands are starlight reserves (considered to be places where the natural light influence is perfectly preserved). This condition makes the islands some of the best places in the world for stargazing.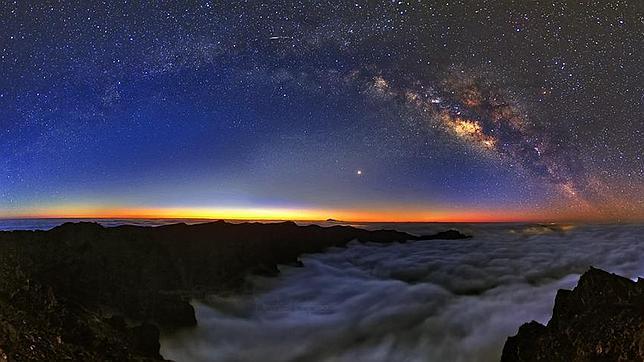 May the stars be with you
Believe it or not, the stars are most visible just before sunrise or after sunset. This is because at that time, stars are closest to the sun. Interesting, isn't it?
If you want to enjoy a good starry night, we recommend you to choose open and spacious places (especially natural high areas where there is little lighting) to see the stars in their splendour, while enjoying fresh air.
Here is a list of the best places to see the stars in the Canary Islands and fall in love with them.
Most recommended places for stargazing in the Canary Islands: