AN AMAZING EXPERIENCE NOT TO BE MISSED!
Being in Tenerife and saving at least one day for hiking could be one of the best memories you'll take away from your holiday with us. As the summer arrives, maybe you fancy a refreshing splash in the sea after a fun hike. Today we suggest the 5 best hiking trails in Tenerife that end at the beach.
Hiking trails in Tenerife south
If you've decided to stay at Paradise Park Fun Lifestyle Hotel, you've probably considered starting your search for trails in Tenerife in the south of the island. We've made it easy for you!
Diego Hernández Beach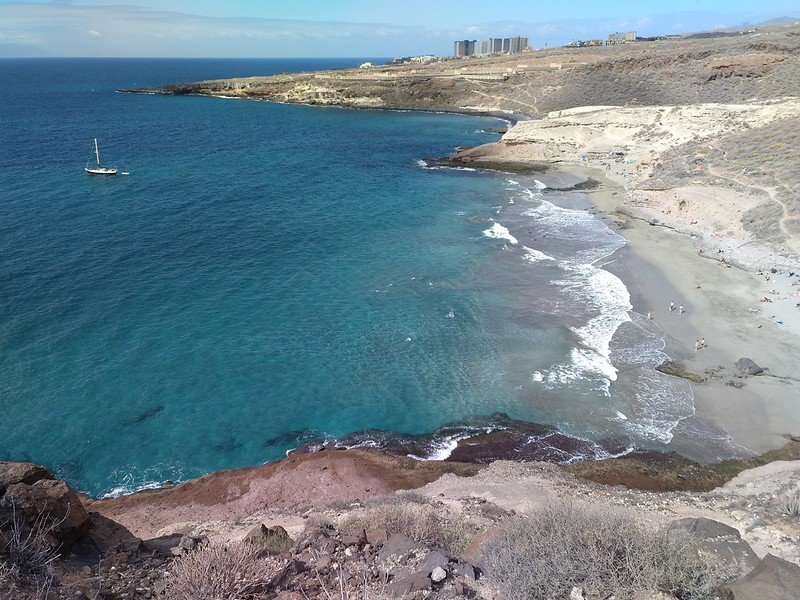 This is the easiest trail we bring you today! In case you are still hesitating between absolute relax without leaving your hammock or taking a short trail that ends at one of the most charming beaches in Tenerife. Just 13 minutes by car from our hotel, how about a 1.5 kilometre walk to this spectacular postcard?
Montaña Pelada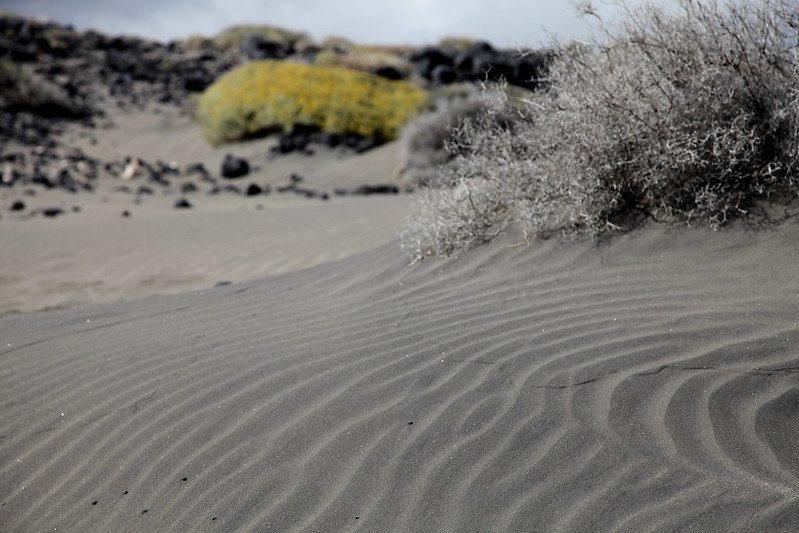 Our next suggestion starts from El Médano, a seaside town 18 minutes by car from our hotel. From there, you will start a trail to the beach of Montaña Pelada, just 2 kilometres away. A short walk of 20 minutes each way that leaves you in front of a stunning undisturbed beach – the perfect setting to blow up your Instagram feed!
Malpaís de la Rasca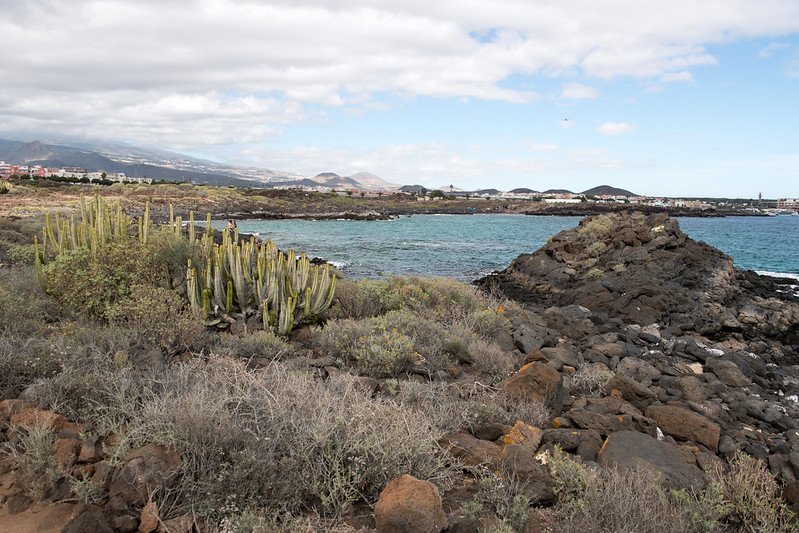 Just a 12 minute drive from our hotel, this trail begins in El Palm-Mar. It is a 3-hour walk and is a low-difficulty route. Along the way, we will go bordering the coast of Arona and we will find small natural pools and creeks where we can refresh ourselves before arriving at the end, the beautiful beach of Los Enojados, in Las Galletas. A perfect trail in Tenerife for summer days!
Trails in Tenerife: Discover the north of the Island
On the north side of Tenerife, we can also find a wide variety of hiking trails that lead to different beaches. If you want to get to know the island in depth, these are our suggestions:
Rambla de Castro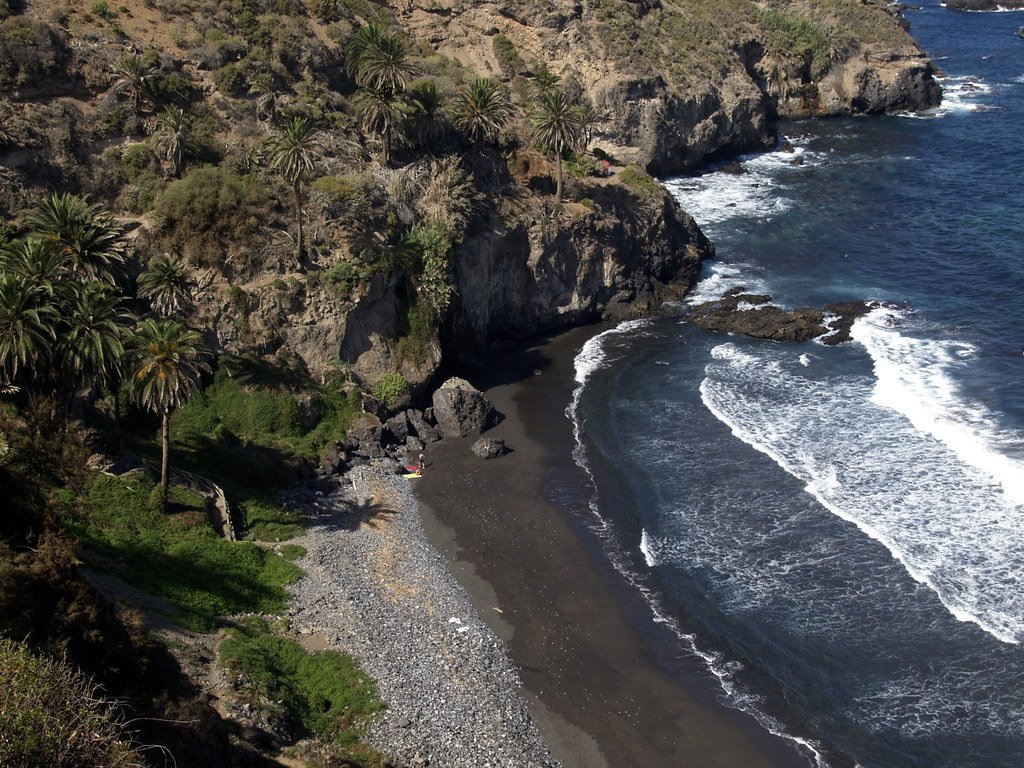 The coast of Los Realejos is full of black volcanic sand beaches, an experience you won't find in many places in the world. We invite you to a 4-kilometre trail that ends at this beach with a waterfall when the tide is low, an experience suitable for the whole family!
Cruz del Carmen – Punta del Hidalgo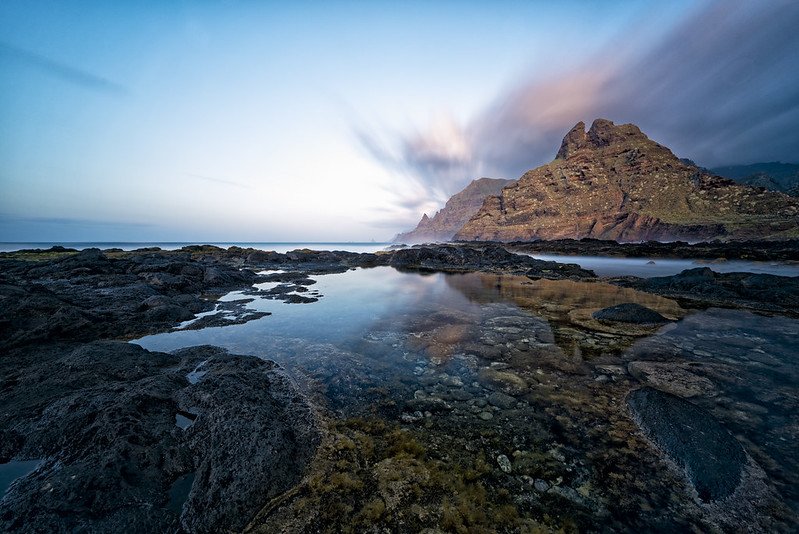 One of Tenerife's hiking trails that connects the Anaga Rural Park with the coast of La Laguna. It is a 10.4 km walk, lasting about 4 hours, which will take you to enjoy and feel the Laurisilva forest and will lead you to different natural pools where you can dive into the coast of Punta del Hidalgo. Undoubtedly, an experience that will take you to the wildest side of Tenerife.
We hope you enjoy some of these 5 trails in Tenerife during your holidays at Paradise Park Fun Lifestyle Hotel. The best way to get to know Tenerife's hiking trails network and, in addition, refresh yourself on one of its beaches when you reach the finish line.