TENERIFE IS AN ISLAND WITH AN AMAZING GEOGRAPHY, ALTHOUGH ITS HYPNOTIC LANDSCAPES ARE NOT ONLY PRESENT ON THE SURFACE BUT ALSO UNDERWATER.
Diving in Tenerife can be an unforgettable experience to round off your holiday on the island. Whether it is the first time you are going to practice this sport and want to do a diving baptism in Tenerife or if you are a more advanced diver, the biodiversity of the Canarian coastline will not leave you indifferent.
At Paradise Park Fun Lifestyle Hotel, we entrust this experience to one of our most adventurous partners, Diving Atlantis Tenerife, a diving school in Los Cristianos with the friendliest and most professional instructors we could have found for your Fun Lifestyle experience.
Discover Scuba Diving in Tenerife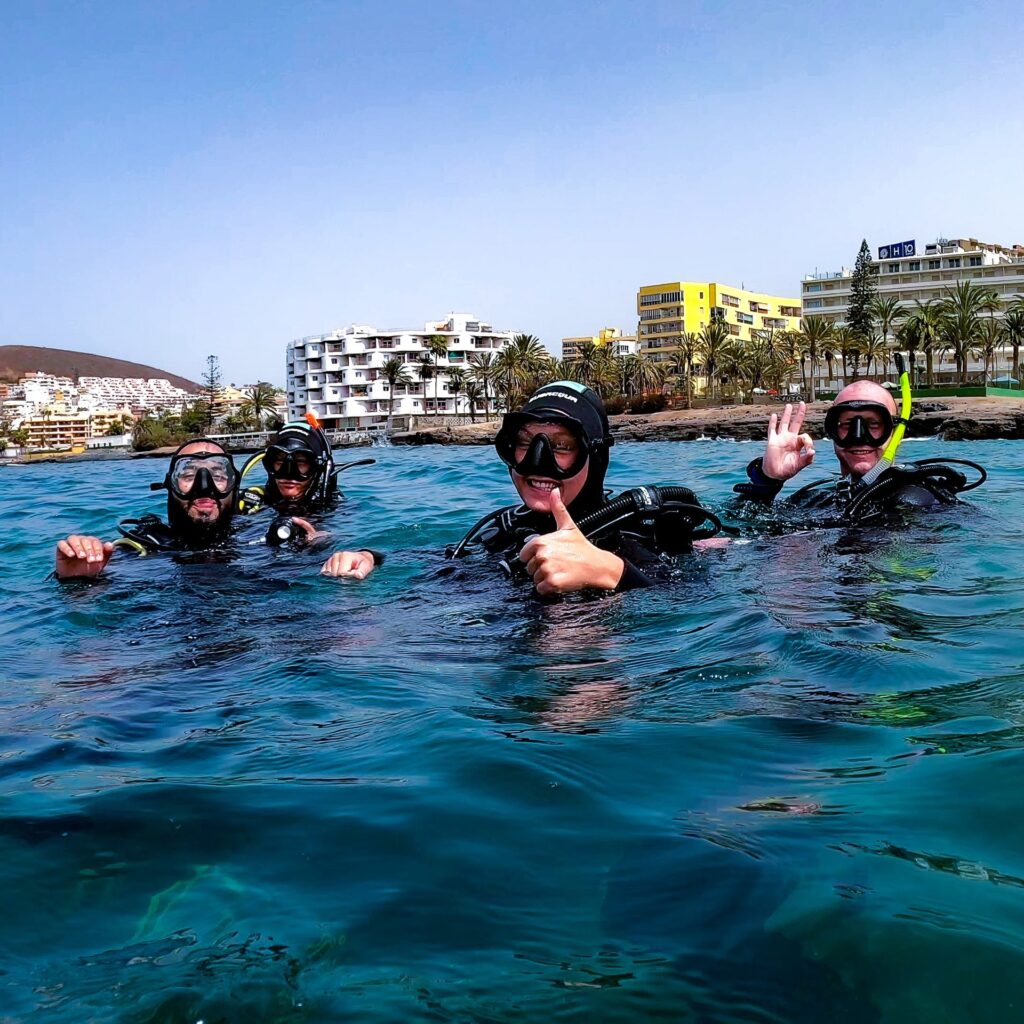 You don't need to be a certified diver to admire the underwater nature. We organise diving for beginners in a beautiful place called the Bay of Stingrays. Here there are several types of rays and none of them are aggressive. On the contrary, they are very peaceful and friendly. They are usually not afraid of divers, so they often come close.
Ray Bay is home to many species of underwater animals. Much of the bottom is covered by a volcanic reef. It is a favourite place for all kinds of underwater animals and fish. During the dive, we can observe about 15 species of fish, rays, turtles, crabs, moray eels, octopus, cuttlefish, shrimps and many more. We encounter rays here every day, although we do not guarantee it for every dive. The species of rays that live in our bay are Chuchos, Bishop rays, Butterfly rays. The minimum age for this activity is 8 years old.
Scuba Diving in Tenerife with certification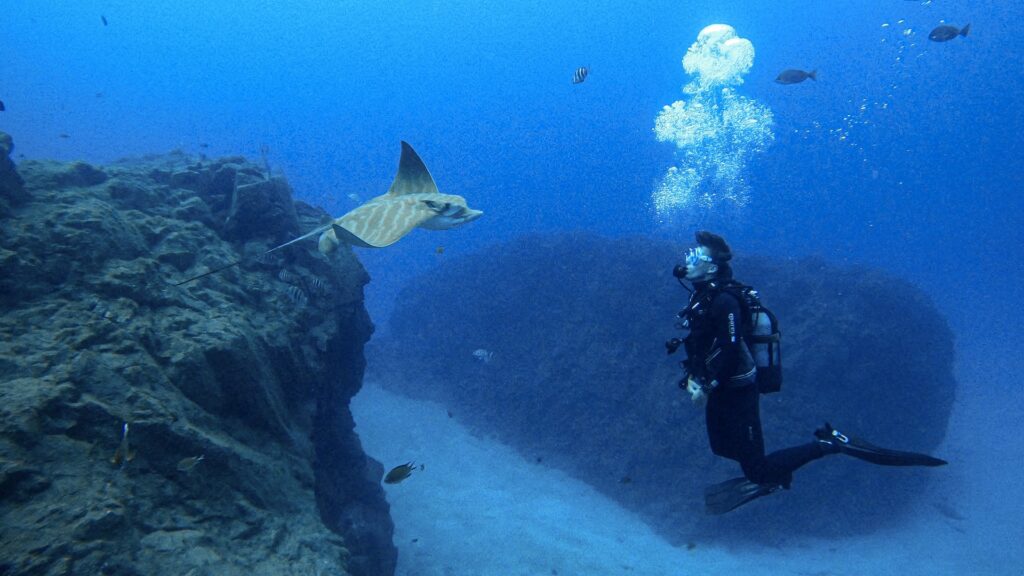 Tenerife offers a wide range of dive sites for those who hold a diving certificate. There are wrecks, caves, volcanic landscapes, deep and shallow dives, boat and shore dives. We plan dives according to the wishes and certification level of our clients. We normally do two dives a day, with a 1 hour break between dives. If you take a multi-day package, we will go to different dive sites each day. For the more adventurous we offer night dives and DPV scooter dives.
PADI Open Water Diver Course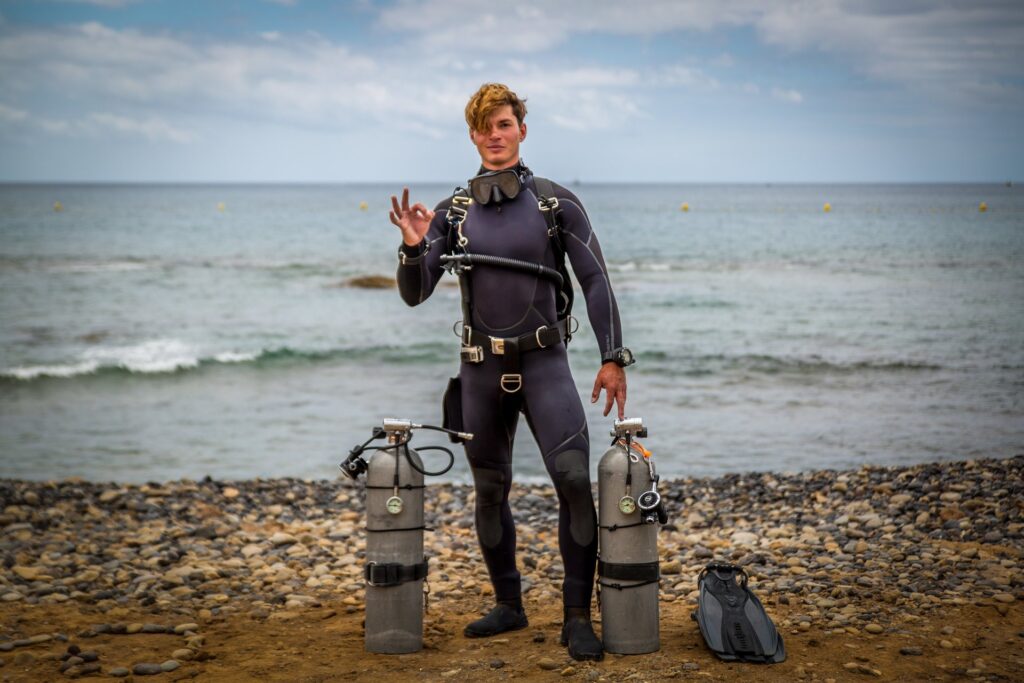 This is the first course to start your dive training. It is an unforgettable adventure, you learn a lot about scuba diving and at the same time enjoy the breathtaking views of the underwater world and its many inhabitants.
At the end of this course you are allowed to dive independently with a buddy up to 18 metres. The price includes the PADI Open Water Diver certificate, theory course, 1 confined water dive and 4 ocean dives. Minimum age: 10 years old, the duration of this activity is between 2 and 3 days.