Discover the magic of love in a romantic dinner at sunset!
We invite you to enjoy an unforgettable moment in our exclusive FunAttic solarium. Imagine an intimate space just for you, where you can contemplate the most impressive sunset in the south of Tenerife.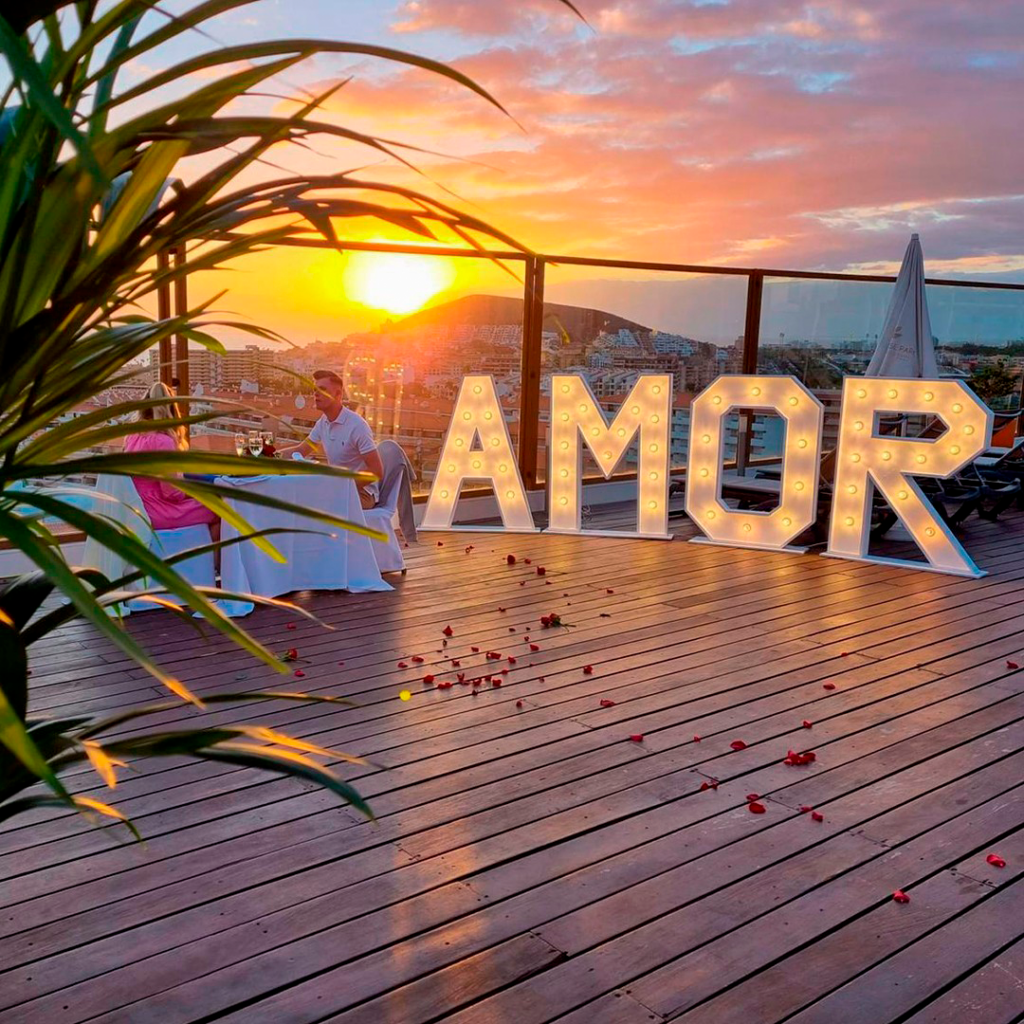 Our team will take care to create a dazzling experience with meticulously designed table decoration. Fresh flowers will add a touch of elegance, while scattered petals accompany you to your table and soft candles create a dreamy atmosphere.
The culmination of this special evening is our exceptional menu, carefully prepared by our chefs. Each dish combines exquisite flavors and an impeccable presentation, specially designed to ignite the senses and delight the most demanding palates.
Let the sunset witness the most special moments of your vacation while you enjoy a unique dinner that will stay in your hearts. Reserve now and create memories that will last a lifetime.
Romantic Experience: Private Dinner at Sunset
Our Funattic solarium just for you
Decorated table + centrepiece + petals + candles
Special menu created by our chefs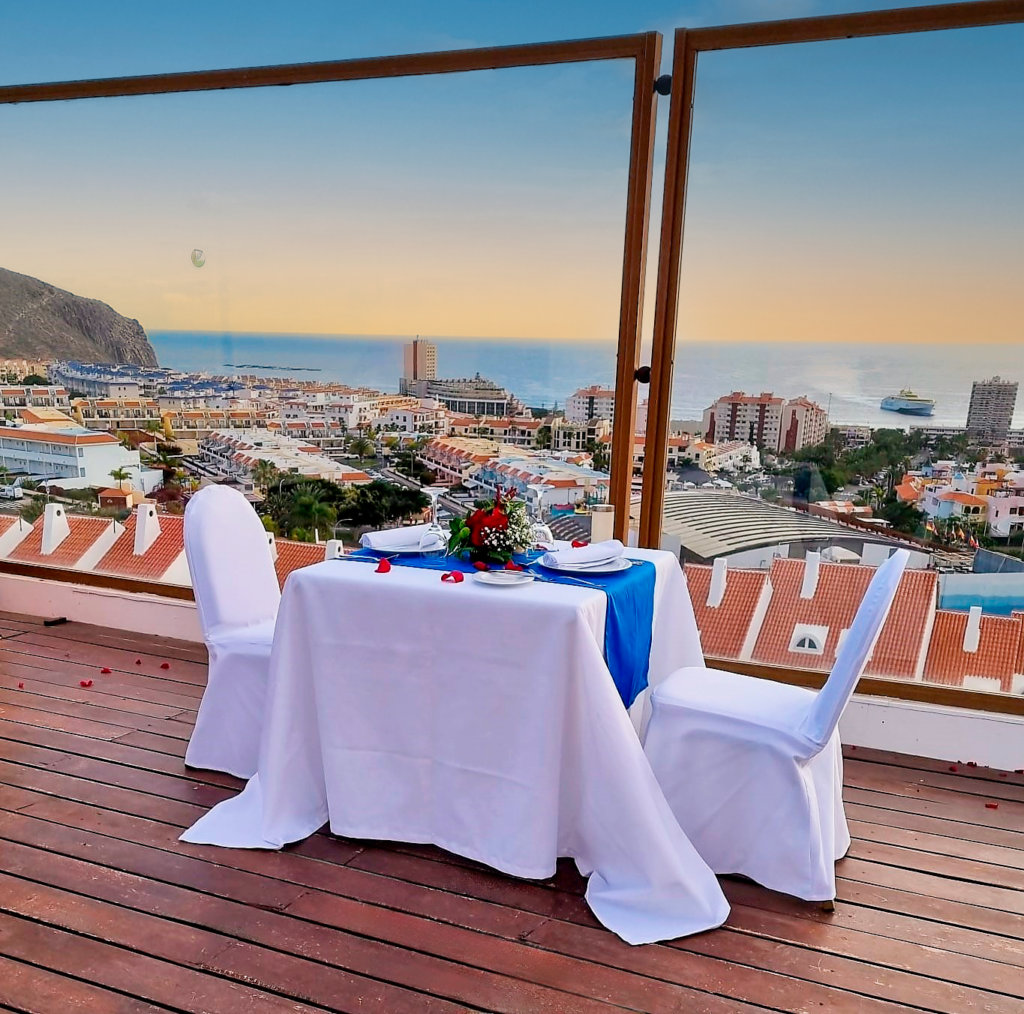 *Please notify at least 48 hours in advance to Amigos in Paradise (amigosinparadise@hotelparadisepark.com).
**Other decorative elements not included, available at an additional cost.