DISCOVER THE 4 RENEW FACILITIES THAT YOU CANNOT MISS
1. +FUN Restaurant – Yummy!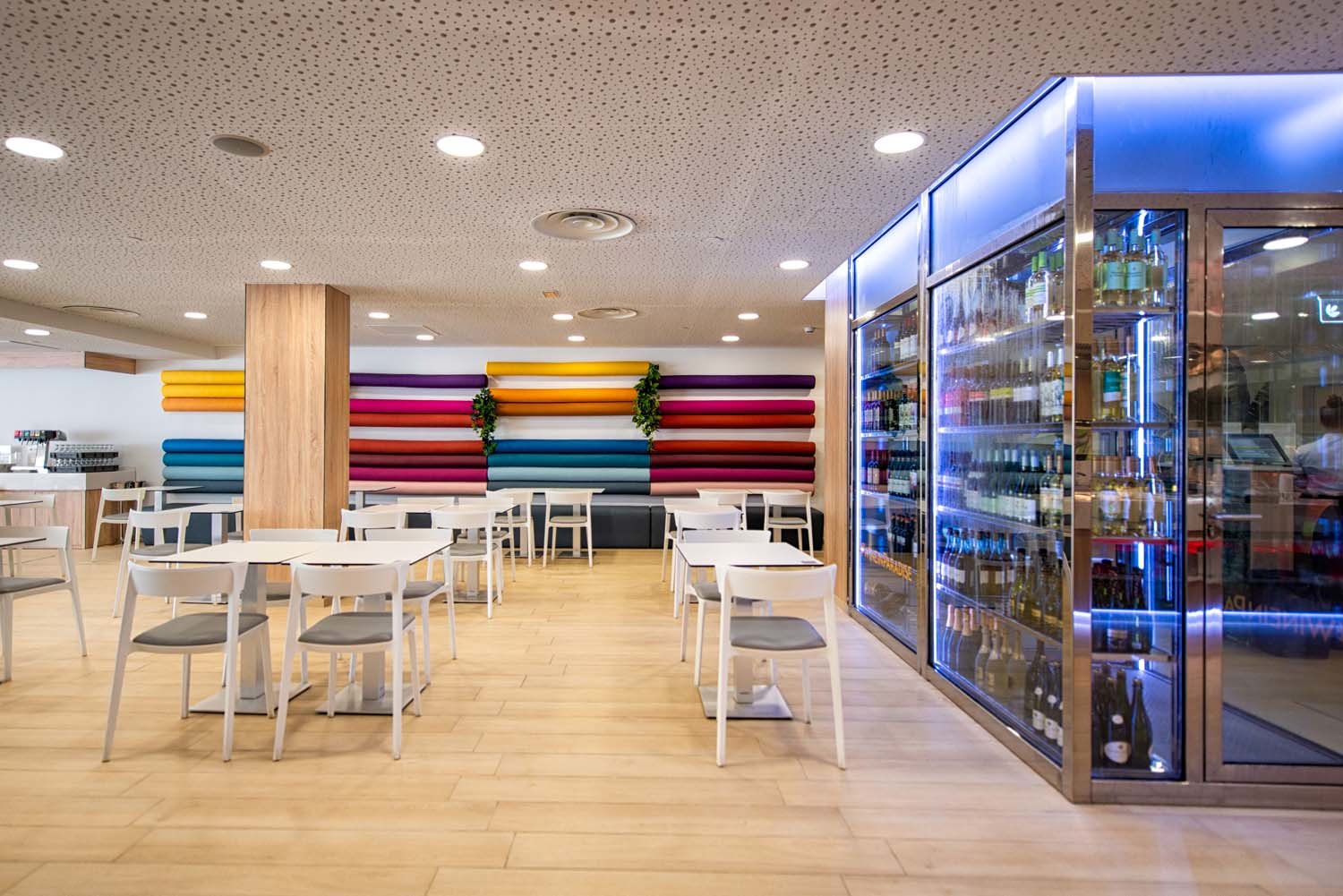 This will be your favorite place to enjoy your meals. A modern and colourful space, in +FUN food will not be the only thing that caught your attention. This show's cooking area will be a feast for the eyes (where you will not lose sight of the art of cooking), to the new menu (even more varied and delicious if possible).
The new restaurant is designed to make the most of the pleasure of after-dinner dining. With exclusive areas for adults only (where you can enjoy more relaxed evenings), the restaurant also offers family areas, near the children's buffet, where the little ones will move like fish in water.
If the chefs are cooking that dish you wish, you will only have to go to the show cooking area and pick it up. Freshly made, it will be ready to take to your table.
For the wine lovers, a great and totally transparent wine cellar will be at your disposal, so you can choose the best pairing to accompany your dishes.
With more sustainable and accessible digital systems, you can get more information about the menus.
Are you one of those who prefer to eat outdoors? A wonderful and intimate terrace overlooking the pool awaits you. If you whet your appetite, check out our dining and All Inclusive service.
2. 4EVER FUN Disco- The funniest nights: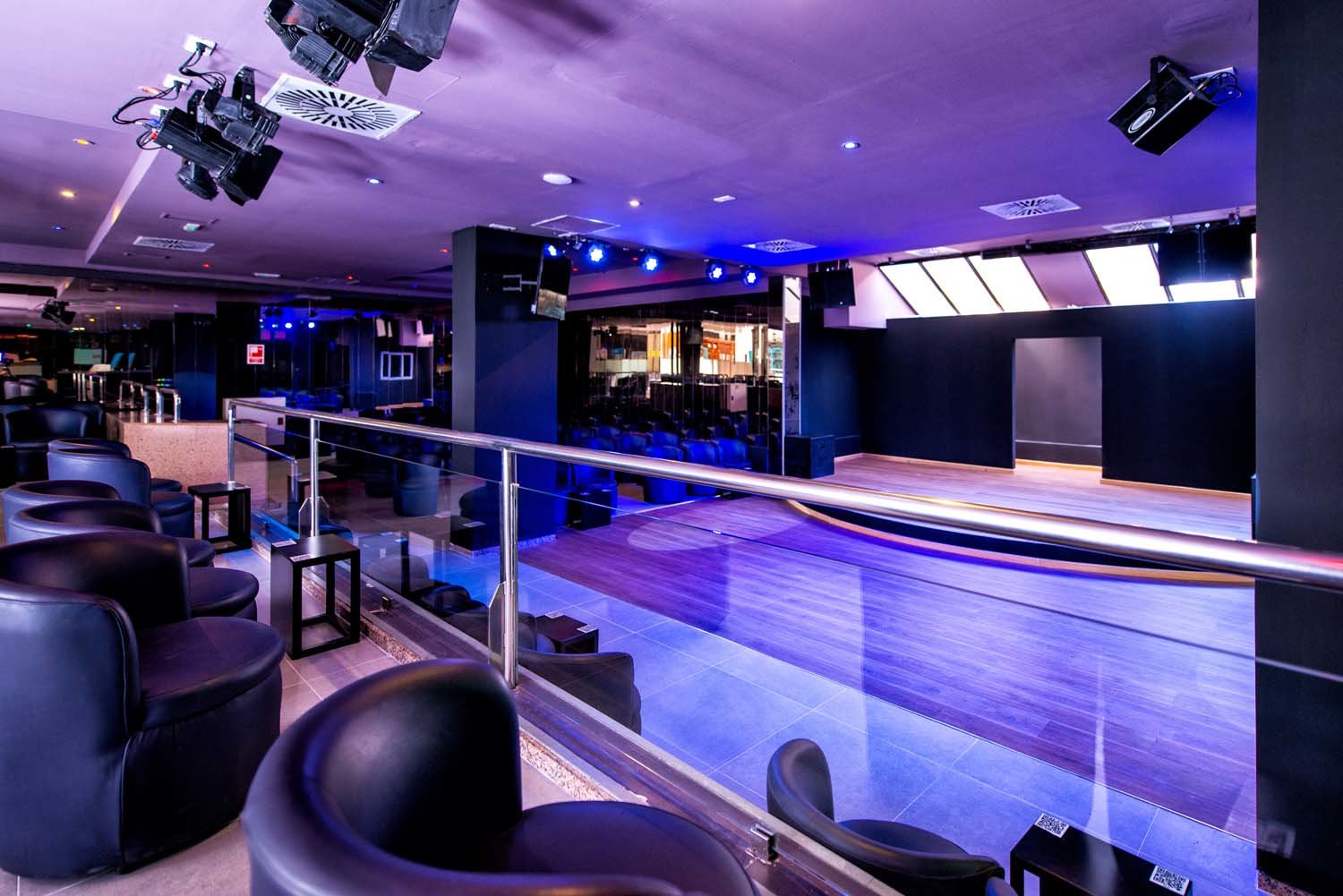 If you are one of those who enjoy shows, you will love this great disco. Now bigger, so you can enjoy the show from anywhere in the dance hall.
With activities, live music, karaoke… In honor of its name, 4EVERFUN, promises a nightly agenda, always active, to make you feel younger.
At the bar, check the drinks menu scanning the QR code and choose that cocktail you love.
3. The greatest Funcy Bar: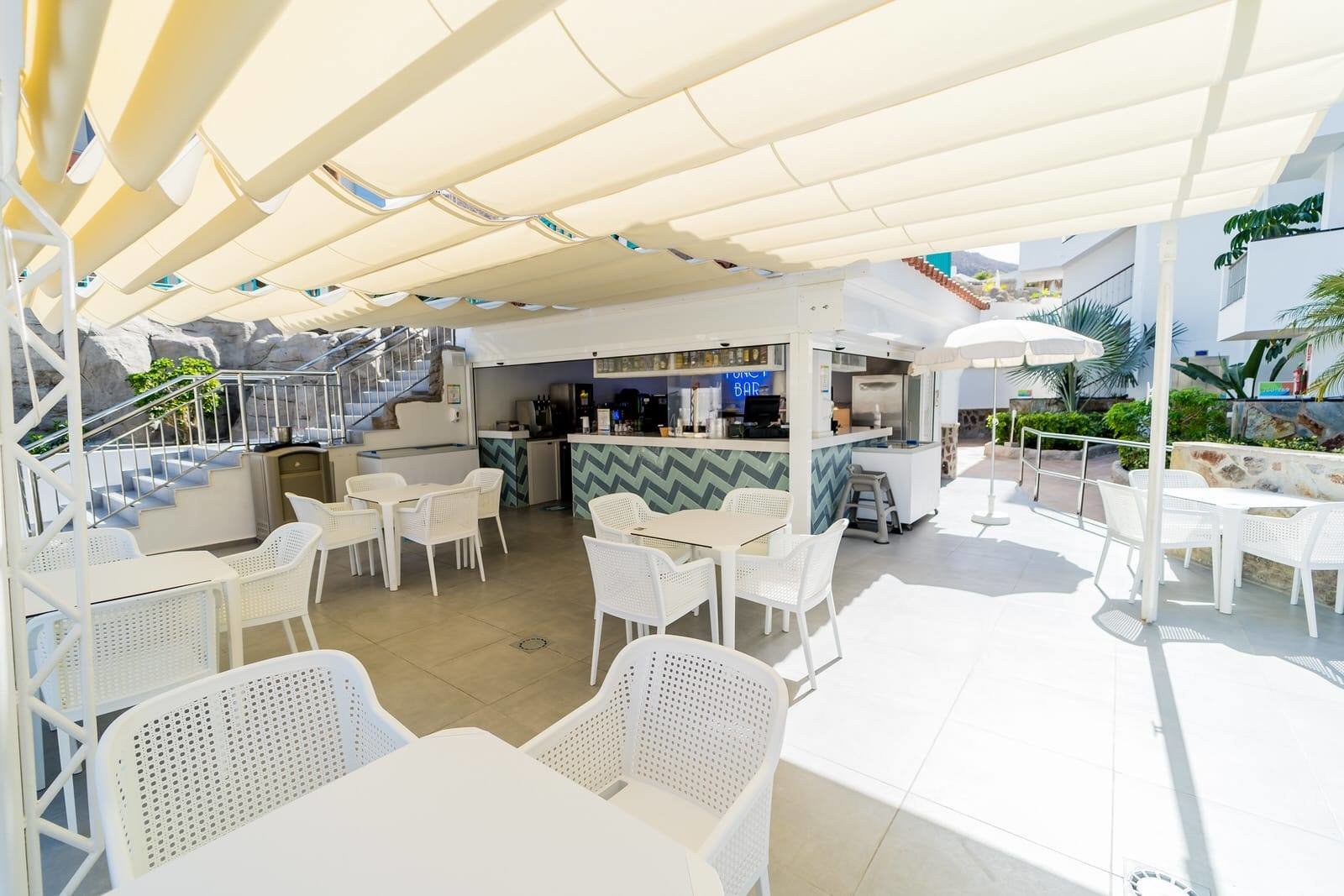 This bar lives up to its name: fun and chic. During the day it is a snack bar where you can have a cool drink after a swim. At night, it is the coolest terrace to have a drink and enjoy the music outdoors. We bet you will love it.
4. The new pool: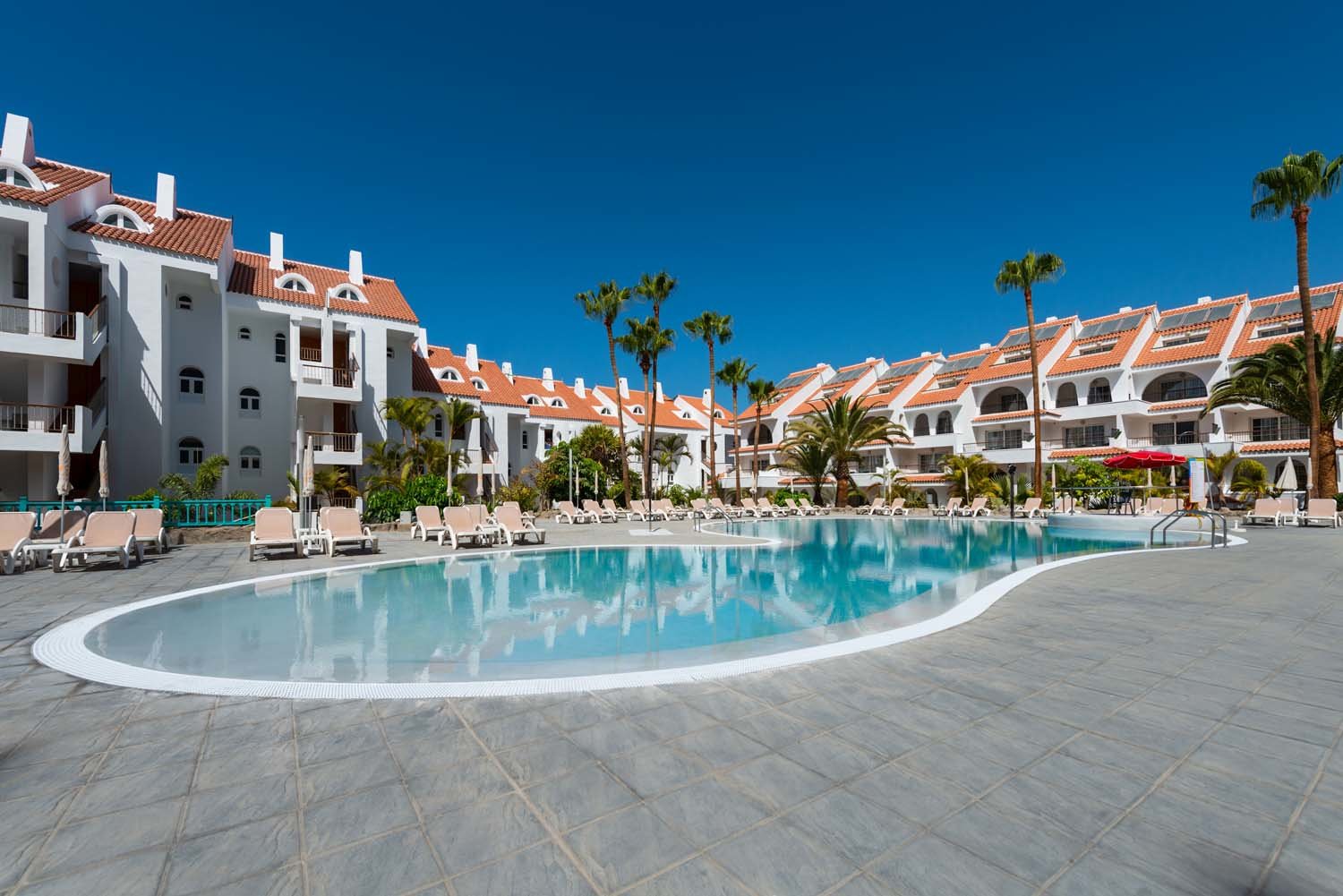 The new main pool is the ideal place to cool off. Like a small lake, you will be able to enter it little by little.
Shallow and completely accessible, this pool is perfect for the children. Designed in a way you can keep an eye on them at all times from any point, this pool has a small shore where the kids can play. We know they will not want to get out of it.