As you might have guessed, surfing culture is present on almost every island, and Tenerife is not an exception. If you are planning a holiday in Tenerife and want to know more about surfing in Tenerife, today we tell you where, when, and how.
Whether you want to get started in this sport and are looking for surfing lessons in Tenerife; or if you already have some experience or are an expert and just want to rent surfing equipment in Tenerife, we can help you with some tips that are sure to be useful.
When to surf in Tenerife
Without a doubt, the best time to surf in Tenerife is between November and February, but it is also true that our island has several places where you can take into the water all year round. As you can imagine, Tenerife has a mild, spring-like climate all year round, the temperature generally varies from 15 °C to 28 °C and rarely drops below 13 °C or rises above 32 °C, so the average is around 23ºC.
The waters of the Atlantic Ocean, where the Canary Islands are located, are usually pleasantly warm for surfing in Tenerife. It is also true that, during the surfing season, the water is usually at a lower temperature (18ºC), so we recommend that you always wear wetsuit.
Where to surf in Tenerife. Three beaches in the south of the island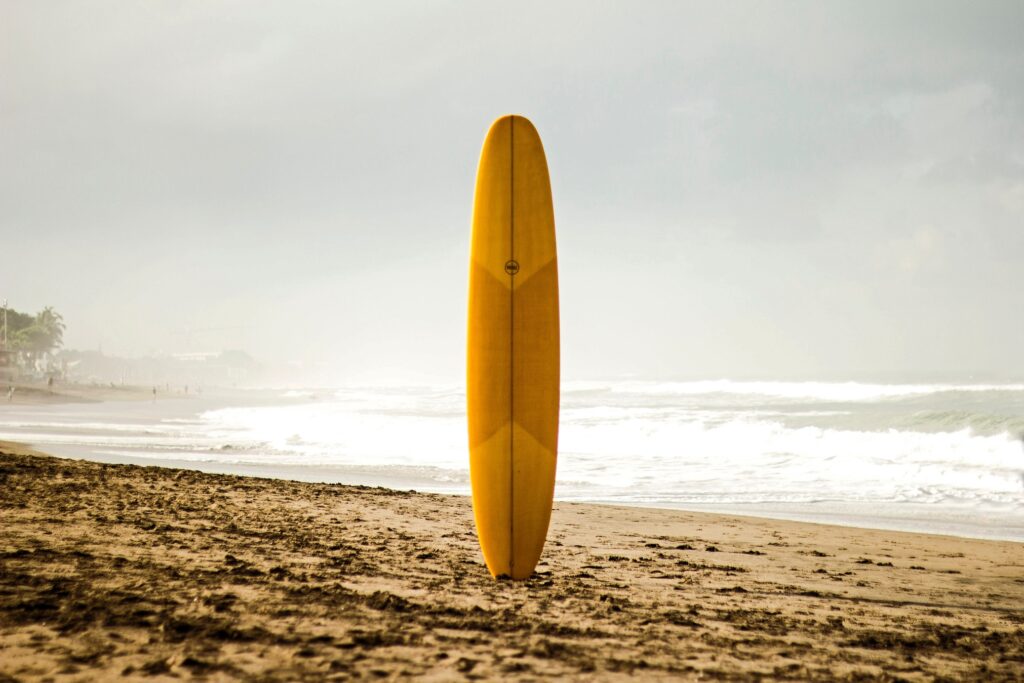 Beach El Conquistador: Located in Playa de las Américas, this is an area where you can find surf schools in Tenerife. Many people looking to get started choosing this beach to enter the water with a surfboard for the first time. Ideal for those looking to surf in Tenerife during the winter, its swell is small and fast, and the seabed is made of rocks. The beach has showers, parking, bars and restaurant, lifeguard, and toilets.
Beach Las Palmeras: Also, around Playa de las Americas, the difficulty of this beach is medium, you must have some surfing experience to enjoy this beach at any time of the year. In winter, you can see different surfing championships being held on this beach. Also recommended for body boarders. The beach is also equipped with showers, parking, bars and restaurant, lifeguard, and toilets.
Beach of El Poris: This is also a very favourable environment for those who are just starting out in this sport. Its sandy beach next to the village lighthouse is easily accessible. The waves are small, but strong enough to enjoy a day of surfing for those who are still learning the secrets of this sport. This beach has a shower and parking, you can find bars, restaurants, and a supermarket in the village.
Surf schools in Tenerife
K16 Surf Center: One of the best-known surf schools in Tenerife is this one. Here you can book your beginners' surfing lessons from scratch, all you need is the will to learn. You can book surf lessons in groups or privately. This surf centre also rents out the equipment to those who already have some knowledge and minimum surfing experience. This activity is for people over 16 years old.
Fitenia: This surf school in Tenerife was the first one founded on the island. They offer personalised attention in small groups for all ages and levels. This school offers packages for weeks, single days and includes the material, transport, and accident insurance. The classes are normally held in the north of the island, on the beach of Los Roques (Taganana).
We hope this post has answered your questions and that you are now ready to get started in this sport. Surfing in Tenerife is a fun way to experience new adventures during your holidays at our hotel. Remember that if you have any questions, you can ask our team and we will do everything in our power to help you.