Zaanlander skating team led by Jillert Anema has chosen Paradise Park to stay on the island during their training sessions.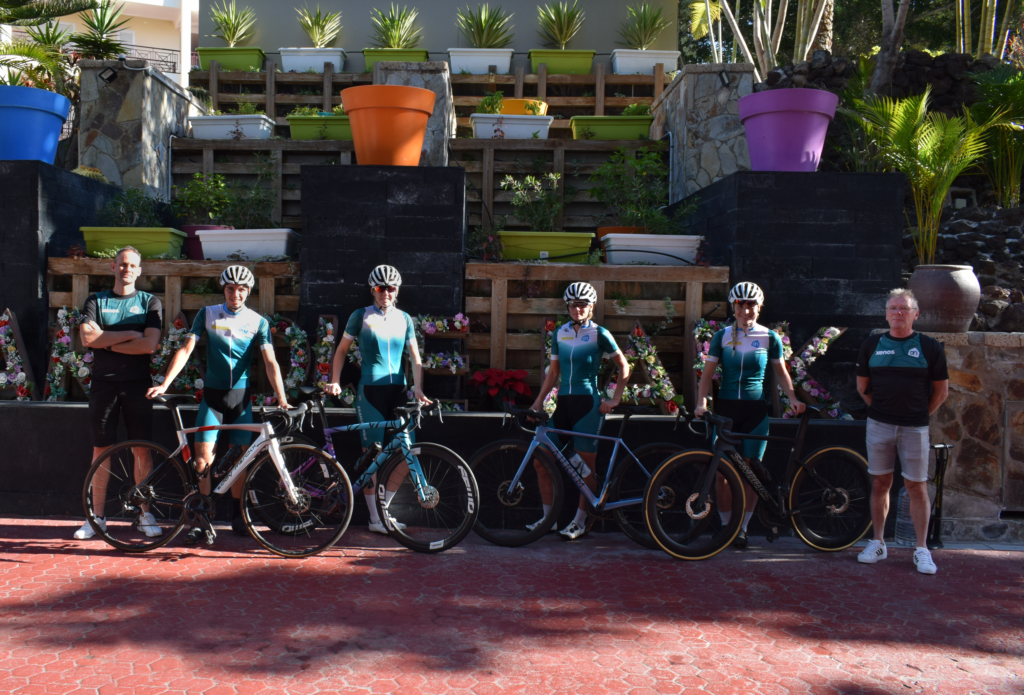 Jillert Anema (Harlingen, 27 July 1955) is a Dutch speed skating coach whomis now leading Albert Heyn/Zaanlander skating team. Recently, he and his team have been staying at our hotel to continue their training on the island. We wanted to know his opinion about sport in Tenerife and the sports teams that stay at our hotel according to his experience. This is their experience:
First of all, thank you for agreeing to do this interview, it is a pleasure for us to have you in our hotel. 
Why don't you tell us something about the history of the team? What is the team's track-record?
The Albert Heyn/Zaanlander skating team is a follow up from a skatingteam that started in 2005 as Sitel.nl/Zwaluwhoeve. Through the years we had several sponsors. Famous patners were: Univé. Bam, Clafis, Fonterra, A ware, EasyJet.
As a team we do not keep track records but our athletes have skated world and olimpic records and won 18 world titles and scored 12 time olimpic medals.
What is it about Tenerife that makes it the place you choose to train?
The temperature is ideal for our training.
And the travel time gives us the opportunity to leave The Netherlands in the morning and be able to train on Tenerife in the afternoon.
Where do you usually train (in the street, sports facilities…)? What does a training session consist of?
Our training is on the streets and consists on Tenerife of running, jumps and cycling
How long have you been training here?
The first time I visited your hotel for training was in 1997 as a fysiotherapist with the Sanex skating team.
When is your next competition? What are your expectations?
Our next competition is on the Weissensee in Austria on natural ice with our long distance specialists at the end of Januar.
Our time trial specialists have their national championships 400m track in the beginning of Februar. Some of our skaters do both natural and artificial ( 400m track ) ice races.
Why did you choose our hotel? How was your stay in the past and this one?
Your hotel has nice appartements and good service. And also important is the location of the hotel on the edge of the buildings. 10 minutes cycling and we are out of built world.